Outtakes From Adam Driver's 'SNL' Kylo Ren Sketch Arrive Along With "Matt The Radar Technician" T-Shirts & Action Figures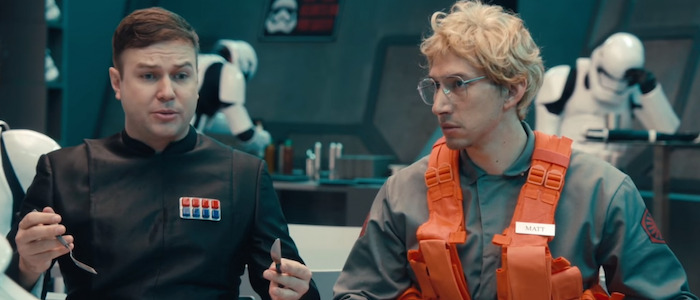 There are movies that make a ton money and there are movies that make a ton of money and tap into culture in a pretty significant way. Since you can look out over the internet landscape and see countless pieces of fan art, Twitter parodies, and complex fan theories related to Star Wars: The Force Awakens, it's obvious that J.J. Abrams' film falls into the latter category.
And while you can kill The Force Awakens with a thousand nitpicks, even the biggest detractors tend to have nice things to say about the new characters, who struck an instant chord with audiences. It's because we like (or at least like watching) Kylo Ren that last week's SNL sketch, which found guest host Adam Driver revisiting the villainous character on a faux episode of Undercover Boss, worked so well. Now, outtakes from the sketch have arrived, along with fan-made T-shirts and action figures commemorating "Matt the Radar Technician." Yep, here's another corner of Star Wars fandom in which you can luxuriate.
Here's the original sketch, just in case you somehow managed to miss it. Watching Driver play the temperamental, aggressive Kylo Ren in a series of mundane situations is the kind of thing we could watch for ages.
And here is that batch of outtakes, which includes jokes that didn't make the cut and more than a few examples of Driver failing to stifle giggles and breaking character. Our biggest takeaway from this is that the final version really needed to find room for more Leslie Jones, whose few extra jokes just kill. Oh, and the line about how Kylo Ren would give a better speech than General Hux is just swell.
If you decide you like this sketch enough to spend $14 on a T-shirt commemorating your fandom, Tee Public has got you covered. Ah, nothing says Star Wars quite like unauthorized clothing!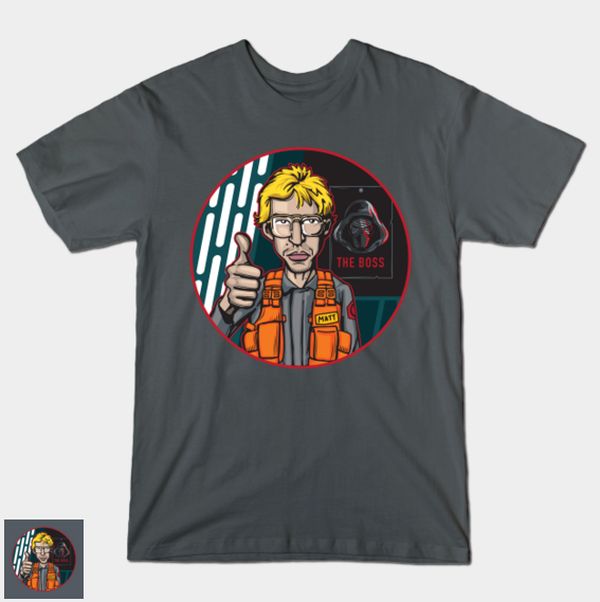 Actually, we take that back. Nothing says Star Wars quite like unauthorized action figure mock-ups! And we'll give Reddit user rhoades2rocky43 credit where credit is due – this one seriously impressive creation, especially since it was obviously whipped up in just a few days.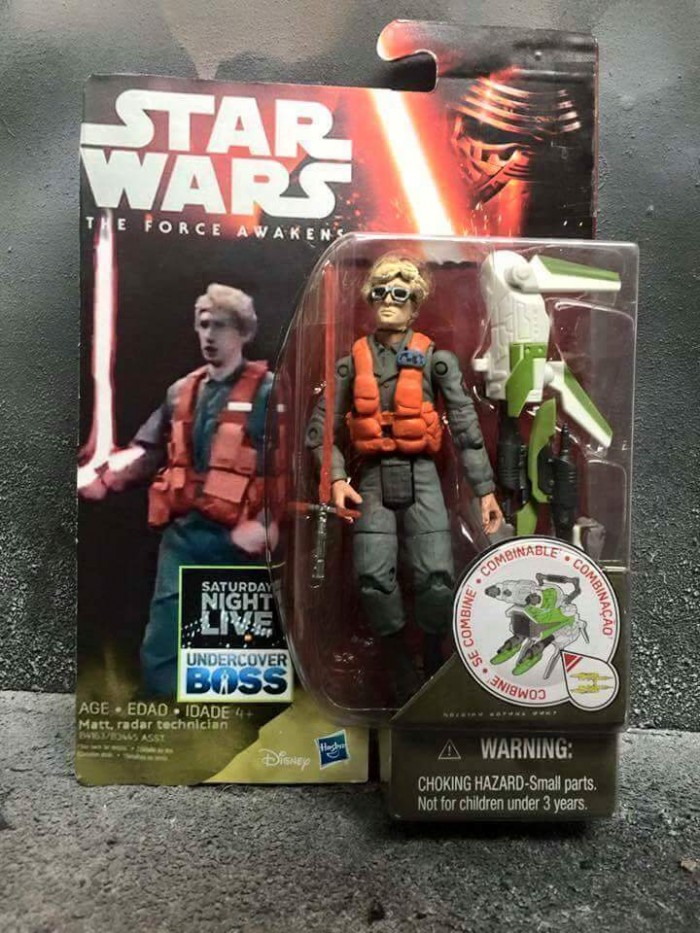 And then there's this action figure, which will supposedly be available for purchase sometime in the near future. You could call this a bootleg, but where does it actually say Star Wars? And as the packaging makes very clear, this definitely not a Kylo Ren action figure. Nope. Not at all.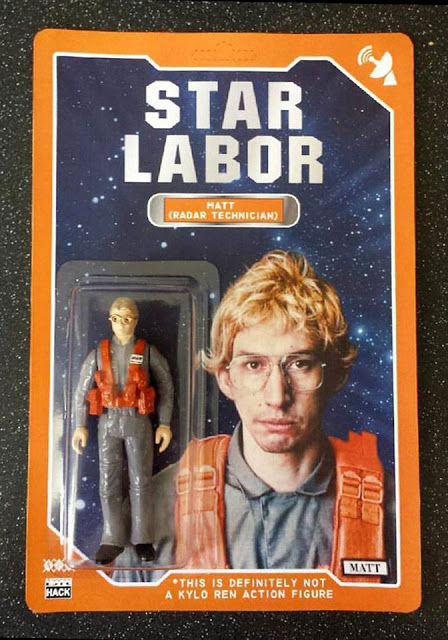 Anyway, we'll get to see what Kylo Ren is up to next when Star Wars: Episode 8 arrives on December 15, 2017. So stock up on bootleg action figures – it's going to be a long wait.