Johnny Depp In Talks To Lead 'Triple Frontier' Drug Smuggling Thriller At Paramount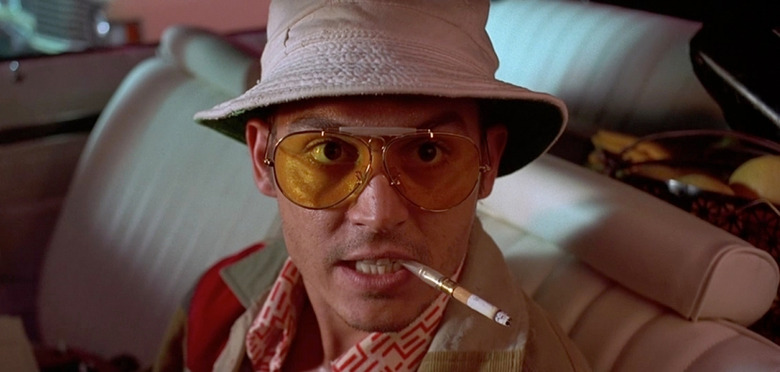 The drug smuggling thriller Triple Frontier has been kicking around for about seven years now. Kathryn Bigelow was once attached to direct, but she moved on to a film about Bowe Bergdahl instead. During the years the project was kicking around, names like Tom Hanks, Will Smith and Johnny Depp were said to have shown interest in the film, and now the latter has circled back around to the project.
Variety reports Johnny Depp is currently in early talks to star in the film, once known as Sleeping Dogs, focusing on the drug smuggling world in the notorious border zone between Paraguay, Argentina , and Brazil. The area known as "la triple frontera" is known for being difficult to monitor, making it a haven for organized crime in South America.
Last summer, director J.C. Chandor (A Most Violent Year, Margin Call, All Is Lost) entered early talks to direct the project, and he's stuck with the film so far. Chandor has turned in some fantastic work in a relatively short amount of time, working with some of the best actors today, so I'm interested to see what he can do with a thriller like this.
Depp is coming off his praised performance in Black Mass, a role that many thought would land him an Oscar nomination, especially after he earned a nomination for a SAG Award from his fellow actors. It was definitely the best performance the actor has done in years, and I hope Johnny Depp joining Triple Frontier ends up being something worthwhile.
As for the rest of the cast, there are supposed to be five main roles in the movie, and an offer is still out to Tom Hanks for one of them, but it's not clear if he'll end up signing on. As for Will Smith, he's already moved on from the project, opting to take a role in Collateral Beauty. Funnily enough, that was a movie that was once courting Johnny Depp for the lead role.
The script comes from Kathryn Bigelow's producing partner Mark Boal (Zero Dark Thirty), and The Dark Knight producer Charles Roven and Alex Gartner will produce through their Atlas Entertainment banner. As we said, the project has been developing for years, so this could just as easily be an iteration of the project that falls apart yet again. We'll just have to wait and see how it turns out.