Spider-Man And 'Jumanji' Release Dates Shift As The 2017 Summer Movie Calendar Goes Bananas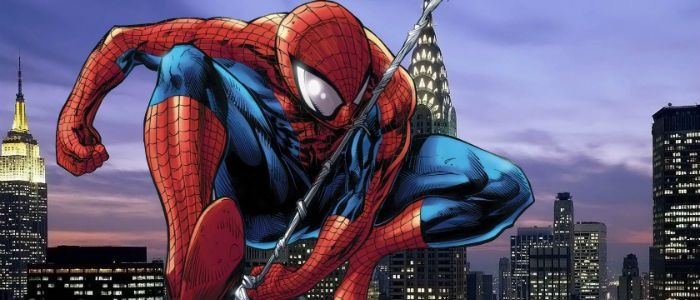 Today has been an absolutely fascinating reminder that the schedules movie studios block out years in advance are just blueprints – anything and everything can change at a moment's notice.
Earlier today, Star Wars: Episode 8 evacuated its May 26, 2017 release date and set up camp on December 15, 2017. This shift (which is nutty for a number of reasons) allowed Disney to place Pirates of the Caribbean: Dead Men Tell No Tales in that vacant Memorial Day weekend. As for the July 7, 2017 release date previously held by Captain Jack Sparrow? Well, let's just say that Sony took this opportunity to supply the next Spider-Man movie and their Jumanji remake with shiny new opening weekends.
Sony's currently untitled Spider-Man reboot will now open on July 7, 2017, moving up three weeks from its original July 28, 2017 release date. Meanwhile, Jumanji will stampede into that now-vacant July 28 spot, a massive seven-month delay from its original December 25, 2016 release.
That move may prove particularly fortuitous for Spider-Man, a character who has found plenty of past success by web-slinging in the vicinity of the Fourth of July weekend. Both 2004's Spider-Man 2 and 2012's The Amazing Spider-Man opened well in similar positions, although this iteration of the character is bound to create a new level of excitement amongst superhero movie fans. After all, this film finds Sony collaborating with Marvel Studios to introduce Spidey into their Marvel Cinematic Universe, which will see Peter Parker (played by Tom Holland) share the screen with the likes of Iron Man and Captain America. The new Spider-Man will make his debut in the upcoming Captain America: Civil War before launching into this solo adventure, which will be directed by John Watts and penned by John Francis Daley and Jonathan Goldstein.
That move is only half of the story, though. Sony installing Jumanji in that July 28 slot makes us wonder if they ever planned for the film to meet its original December 25, 2016 release date in the first place. After all, Jake Kasdan was officially hired to helm the project last week and he would have had less than a year to develop, shoot, and edit a big budget family adventure that will be filled with all kinds of complicated visual effects. It's likely that Sony brought him board with every intention of finding a new 2017 release date for the film, which would allow everyone to actually shoot this thing without creating something half-baked or, you know, dying from stress.
In any case, the great Summer Movie Schedule Swap of 2017 seems to have come to a final conclusion. For now.