VOTD: Are These The Most Beautiful Shots In Film History?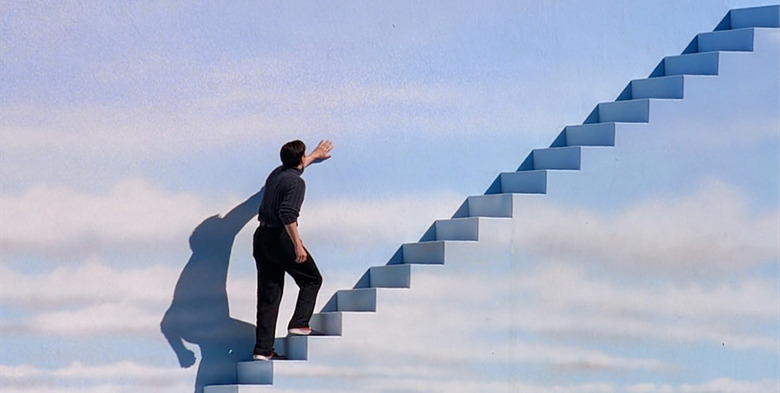 Late last summer, the cinephiles at BuzzFeed put together quite the extensive list of what they called 129 of the Most Beautiful Shots in Movie History. Undoubtedly this is just the tip of the iceberg of all the gorgeous cinematography out there that brings movies to life, but it was a good place to start.
Inspired by this post, editor Jim Casey decided to round up all the shots from the countdown and put them in motion with the actual clips in question. Movies you'll see include The Nightmare Before Christmas, Raiders of the Lost Ark, 2001: A Space Odyssey, Nosferatu, Road to Perdition, North by Northwest, and tons more. Watch!
Here's The Most Beautiful Shots in Movie History from Jim Casey (via FirstShowing.net):
Surely there will be some disagreement among you cinephiles as to whether these are really the most beautiful shots in movies. Personally, as much as I love Quentin Tarantino and Reservoir Dogs, the shot on display from that movie doesn't strike me as one of the most beautiful from movie history. In addition, I feel like there's a better shot from Pleasantville that could have made the cut here.
At the end of the day this is all subjective, and there's no way to capture all of the shots that even a majority of movie fans would consider beautiful. But at the very least, it's great to see such gorgeous cinematography rounded up to remind us of the power of the motion picture. And if you need even more cinematic beauty, don't forget about this video from a few years ago called 135 Shots That Will Restore Your Faith in Cinema.
What are some of your favorite and most beautiful shots from movie history?