'Justice League' Concept Art Offers First Look At Cyborg And The Flash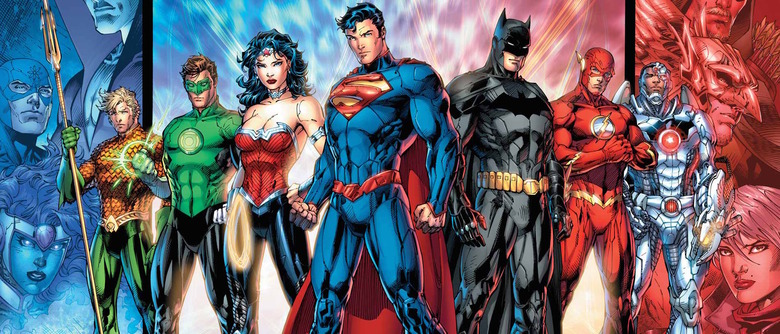 In an effort to help hype tonight's TV special DC Films Presents: The Dawn of the Justice League on The CW, Warner Bros. Pictures has unveiled a piece of Justice League concept art featuring the whole team standing together. And that means we get our first look at what Ray Fisher and Ezra Miller may look like as Cyborg and The Flash, respectively. But where is Green Lantern?
Check out the Justice League concept art below!
Here's the image that was unveiled on the DC Films Facebook page today: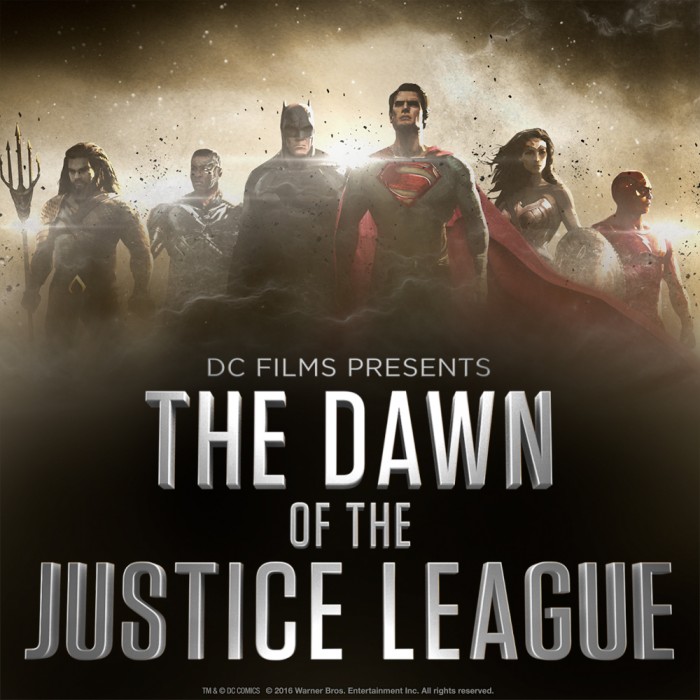 You might have noticed that the Facebook page where this image comes from isn't "verified" and has an uncharacteristically low amount of likes, at least at the time of this writing. However, Batman-News.com reached out to Warner Bros. and and the studio confirmed that the Facebook page for DC Films is indeed official. And that means this concept art is the real deal as well.
The team looks good together, but it also raises a question about what the final line-up for the team will be in Zack Snyder's superhero flick. You may remember that back when the first image of Jason Momoa as Aquaman was released, it featured the tagline "Unite the Seven." Some thought that it could refer to the Seven Seas, but others thought it could refer to the Justice League. If the latter is true, the team is one short, and the missing member would be Green Lantern.
We know that Green Lantern is supposed to be getting a reboot from Warner Bros. Pictures, but it's called Green Lantern Corps., and will likely focus on multiple Lanterns instead of just one. So maybe Green Lantern won't be part of Justice League right away. After all, the Justice League movie is divided into two parts, so there's always room for Green Lantern to join the superhero team in the second part.
Remember, this is just a tease for tonight's TV special DC Films Presents: The Dawn of the Justice League, so we might see even more cool stuff from the forthcoming DC Comics flick. Kevin Smith hosts the special that airs at 9:30pm ET on The CW tonight which will also feature a sneak peek at Wonder Woman.
Justice League: Part One is slated to hit theaters on November 17, 2017.