Ryan Coogler Probably Won't Direct 'Creed 2' Thanks To Some Superheroic Commitments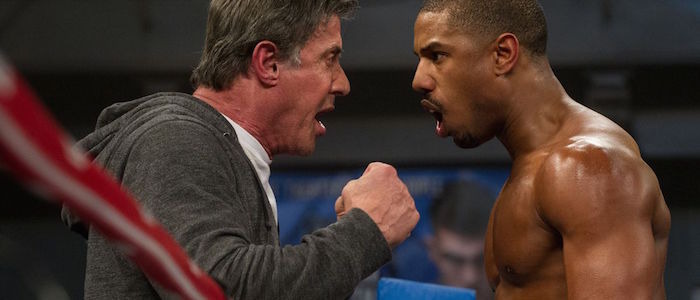 It may have been almost entirely snubbed at the Oscar nominations, but Creed is still a miracle of a movie and one the best entires in the entire Rocky series. And while Michael B. Jordan provides fresh blood and Sylvester Stallone supplies plenty of old soul, the film really works because of director Ryan Coogler. His stylish, intimate direction is a shot of adrenaline for a 40-year old franchise, leaving the door open for, yes, a sequel. Or even an entire new series of films.
Unfortunately, some super-sized commitments may keep Coogler from committing to the next chapter of the Adonis Creed saga.
Yahoo sat down with Coogler and broached the subject of the sequel and his potential involvement. When asked directly about Creed 2, he replied thusly:
We'll see. It all depends on how fast the studio and Irwin [Winkler - producer] are trying to move. If they wanna move fast, and it's likely they will, my involvement would be more limited than it was on Creed.
In other words, the studio is going to want Creed 2 on the fast track and Coogler is currently occupied directing a little movie called Black Panther for some place called Marvel Studios. MGM CEO Gary Barber has already said that he'd like to see the next Creed film in theaters in November 2017, which doesn't quite gel with Black Panther's February 16, 2018 release date. If things go according to plan for the studio, it will be literally impossible for Coogler to return for the sequel.
Still, don't be surprised to see Coogler's name in the credits as a producer or even a writer on Creed 2. This was a passion project for the young filmmaker, so he may want to stay as involved as possible, even as he plunges into the Marvel Cinematic Universe.
In any case, Coogler can't talk much about the next Creed movie because nothing has been set in stone yet. Sylvester Stallone has talked about the sequel going back in forth in time The Godfather Part II-style, but Coogler insists that they're still hammering out the details:
We've talked about it a little bit. Not super-definitively but it's something that we've definitely kicked around and jazzed and it started to come more in focus.
Since Coogler's involvement in Creed 2 is looking increasingly dicey, who should step up and take over this film? The obvious answer is Stallone, who helmed four of the six original Rocky movies, including 2006's celebrated Rocky Balboa. However, much of Creed's success can be attributed to the youthful energy and unique perspective that Coogler brought to the film. This may be a case where another young, hungry indie filmmaker may be the best choice.