The Chronological 'The Godfather Epic' Is Now Streaming On HBO (And You Probably Shouldn't Watch It)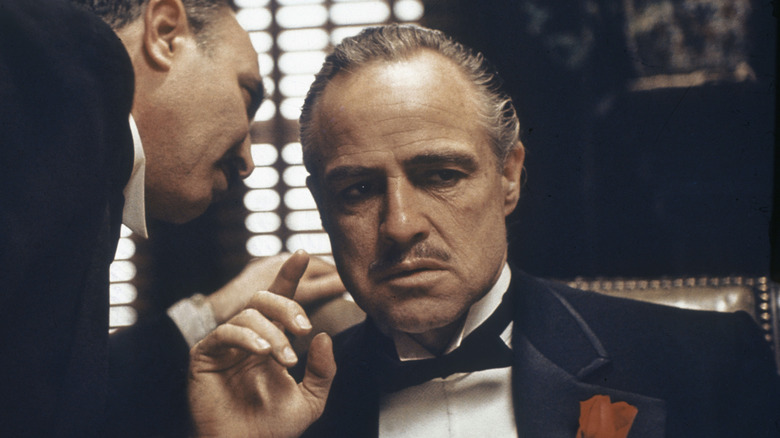 Paramount Pictures
Last night, HBO aired The Godfather Epic, a 424-minute long version of The Godfather and The Godfather Part II that re-edits both films into chronological order and features footage that isn't in the theatrical cut of either film. It will air again on January 23, but it's currently available to stream on HBO Go and HBO Now.
But here's the thing: you probably shouldn't watch this version, especially if it's your first exposure to these movies. This cut is a fascinating curiosity for devoted fans, but it's also the worst possible way to experience two of the greatest movies ever made.
As you probably know, Francis Ford Coppola's The Godfather series tells the story of the Corleone crime family over the course of several decades. The first film takes place from 1945 through 1955 and chronicles the final days of Don Vito Corleone (Marlon Brando) as he slowly hands the reins of his organization over to his son, Michael (Al Pacino). Part two acts as both a sequel and prequel, following Michael's rise to power (and his descent as a human being) while we flash back to the early days of young Vito (Robert De Niro) in 1917.
The Godfather Epic blends both movies into one seven-and-a-half-hour marathon, presenting those 1917 scenes first and concluding in late '50s. Thankfully, The Godfather Part III is nowhere to be found. Both films are padded out with deleted scenes, which the real draw here.
Here is HBO's trailer for this presentation:
Although the "Epic" title is new, this is not the first time these movies have been presented like this. In 1977, NBC aired The Godfather Saga, a chronological cut of both films presented over four consecutive nights. Coppola signed off on this cut, as the resulting profits from airing these movies as a television event allowed him to keep production on Apocalypse Now alive. A slightly shorter version of The Godfather Saga was released on home video in 1981 and the whole thing aired on TV on AMC in 2012. And here it is again: on HBO and retitled The Godfather Epic.
If you've seen these movies before, The Godfather Epic is an interesting curiosity. The unseen footage (none of it vital) is fascinating and watching De Niro's scenes play out prior to meeting Brando's older version of Vito Corleone changes the color of the first film in a significant way. However, this cut does significant damage to these movies as pieces art. Stripped of its flashbacks, The Godfather Part II loses the direct and powerful contrasts between father and son. By seeing his past play out first, Vito isn't half as enigmatic or as fascinating during the events of the first film. Separately, these are two of the greatest films ever made. Mashed together, they're a slog of great scenes and amazing performances without shape or structure.
So, should you watch The Godfather Epic? Sure. Go ahead. No one is stopping you. If you're a seasoned fan of these films who want to appreciate how beautifully constructed the original films are, this will play out like a pretty good class on film editing. But if you see this pop up on HBO Go and wonder if this is the best way to finally give these classics a look, think twice. Blind-buy the Blu-ray set instead and watch them as intended.