POTD: How Did 'The Good Dinosaur' Hide One Of Pixar's Most Famous Easter Eggs?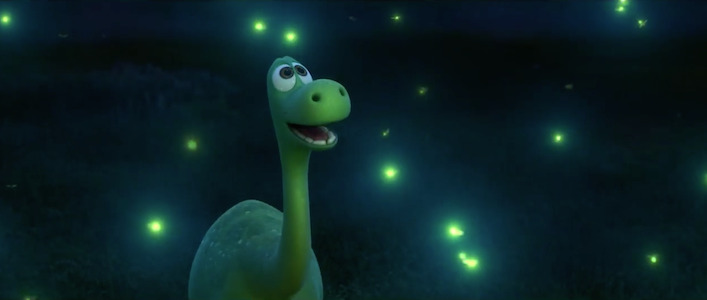 If you're a fan of Pixar Animation, you know that the animators and filmmakers love including little easter eggs for fans to find. Whether it's characters appearing in each other's movies, the Pizza Planet truck or the bouncy ball with the red star, there's always goodies to find in a Pixar movie. However, it was quite the challenge to include many of them among The Good Dinosaur easter eggs due to the film's prehistoric setting with a lack of technology and encompassing nature. But we now know how Pixar fit in one of their most famous easter eggs into the film.
For those who don't know, the Pixar crew likes to hide the letter and number combination A113 somewhere in their movies. It's a nod to the room number at Cal Arts which many of the Pixar filmmakers used while at school there. So how do you fit something like that into a movie like The Good Dinosaur that takes place out in the wilderness where there aren't license plate numbers, room numbers, or anything with writing on it to sneak it in? A Reddit user has the answer: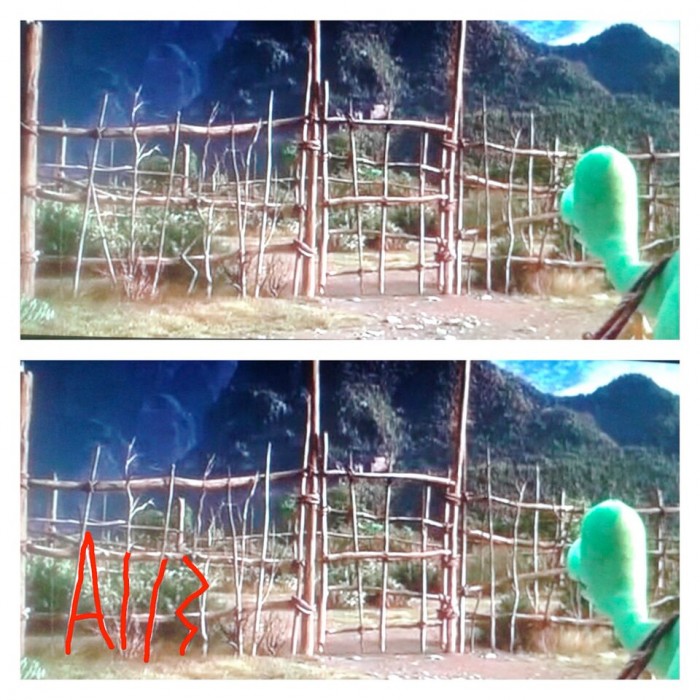 That's pretty damn clever. I probably never would have noticed that if it wasn't pointed out to me so clearly. Those Pixar folks really can do anything, and that's just one The Good Dinosaur easter egg. Were they able to get the Pizza Planet truck into The Good Dinosaur somewhere? I really hope so.
If you want to see where it pops up in all the other Pixar movies, and even some other non-Pixar movies like The Iron Giant and Lilo & Stitch, head over here.