'Zoolander No. 2' TV Spots: Sexy Fighting, Gross Kissing And A New Cologne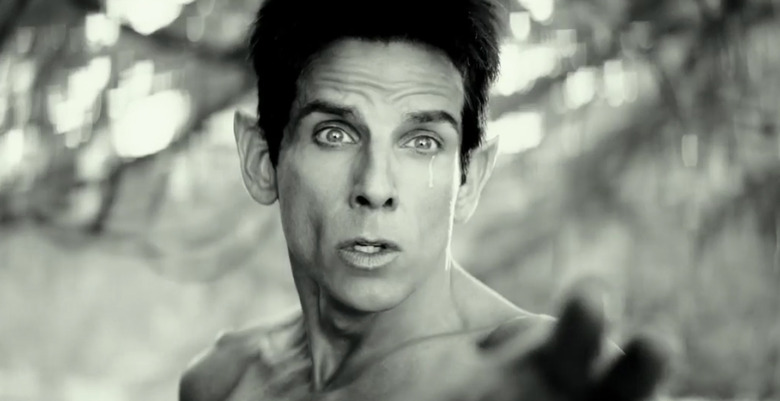 One of my most anticipated movies of 2016 is Zoolander No. 2, the sequel to the fashion comedy spawned from a character that first appeared on the VH1 Fashion Awards. The first film is a favorite comedy of mine for being so relentlessly dumb and just plain goofy, with two of the best comedic performances that Ben Stiller and Will Ferrell have ever given. And now we get another whiff of the sequel with some new TV spots, including one that perfectly parodies the always stupid fragrance ads on TV all the time.
Here's the cologne ad TV spot for Zoolander No. 2 from Universal Pictures:
As you can see, there's sexy fighting between Penelope Cruz and some unknown woman. Could it be Milla Jovovich back as Katinka Ingabogovinanana? That would be fantastic, but I'm not sure if her schedule and pregnancy allowed her to fit the sequel it. We can always hope though.
And then there's the gross kissing between Will Ferrell as Mugatu and Kristen Wiig's new character Alexanya Atoz, seeming to indicate that the two have a romantic history as fashion super-villains.
But the real payoff here is Derek Zoolander as a centaur for the cologne ad side of the TV spot. I don't know who finally came up with the final title for the Zoolander sequel, but it's simple and inspired.
If you want to see more from the movie, here are a couple other Zoolander 2 TV spots as well:
Finally, here are the new posters, taking a cue from cologne and perfume advertising:
Derek Zoolander and Cruz also just landed themselves on the cover of Vogue, and there's a whole gallery of photos, including this ridiculous number from the magazine: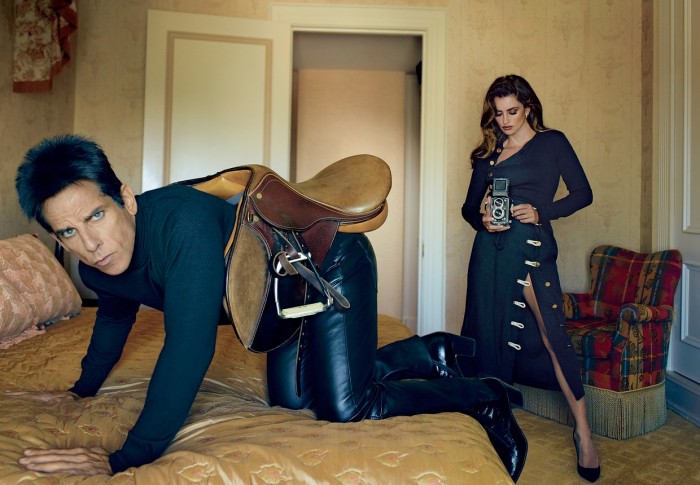 Believe it or not, they're all inspired by real photo shoots from iconic photographer Annie Leibovitz. Check out the whole photo spread right here, and get excited to see Zoolander No. 2 on February 12th. Will Zoolander's legacy be enough for him to take on Deadpool at the box office?
When the world's most beautiful musical celebrities are systematically assassinated with formerly famous male model Derek Zoolander's iconic "Blue Steel" look on their face, Interpol recruits Derek and his friend Hansel McDonald to infiltrate a new and different world of high fashion in order to put a stop to it. Meanwhile, Derek's rival Jacobim Mugatu is set free and is seeking revenge.