VOTD: First Cut 2016 Runs Through The Cinematic Fun Coming This Year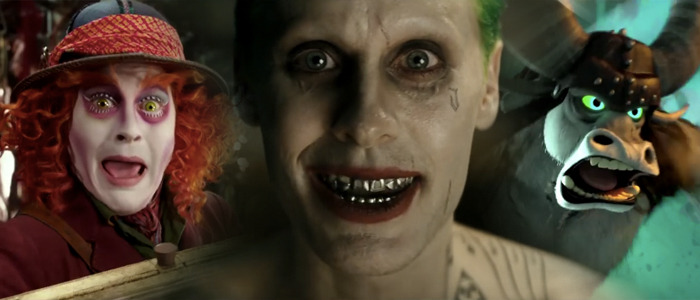 This whole week, the /Film crew has been running through their most anticipated films of 2016. Angie Han, Jacob Hall, Jack Giroux and yours truly all put together lists that included everything from blockbusters to musicals to hopeful Oscar contenders. But if that wasn't enough to get you excited for all the cool movies we have coming this year, maybe First Cut 2016, a supercut put together from all the 2016 trailers we've seen so far, will do the trick. Watch!
Here's First Cut 2016 put together by friend of the site Nick Bosworth at JoBlo:
We already knew this year was going to be huge, but seeing all these movies stacked on top of each other just hits that point home even further. But there are plenty of movies that we haven't even seen any footage from yet. For example, Damien Chazelle's musical La La Land with Ryan Gosling and Emma Stone was on both my list and Angie's list, but we've only seen a single still from that film so far. The same can be said for Martin Scorsese's Silence and even one of the more anticipated films, Rogue One: A Star Wars Story.
Every year we look forward to what kind of new cinematic adventures we'll get to go on, and this year is going to be quite the wild ride. We'll be getting an early start on some of these movies at the Sundance Film Festival next week, so stay tuned to see what kind of good indies we catch up in the mountains.
And be sure to check out Nick Bosworth's mash-up of a bunch of films from last year in his Final Cut 2015 mash-up here.