Where Art Thou 'Carol' And 'Creed': Running Down The Biggest Oscar Snubs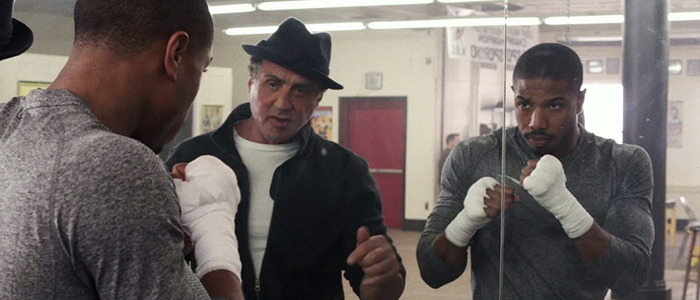 The 2016 Oscar nominations are here and you know what that means: it's time to start complaining!
To be fair, this year's nominees gave us a lot to cheer about. Mad Max: Fury Road (/Film's favorite movie of 2015) walked away with a stunning ten nominations, including Best Picture and Best Director. Other favorites, like Brooklyn, Spotlight, The Martian, and even Bridge of Spies racked up nods. As with any Oscar year, there was just as much to love as there was to hate.
So let's give into our hate. And our confusion. And and our total bafflement. Because it wouldn't be the Oscars without a bunch of big, weird surprises throwing everyone off track and inspiring furious debates about how wrong the Academy is on a yearly basis. Let's run down the biggest snubs of the year.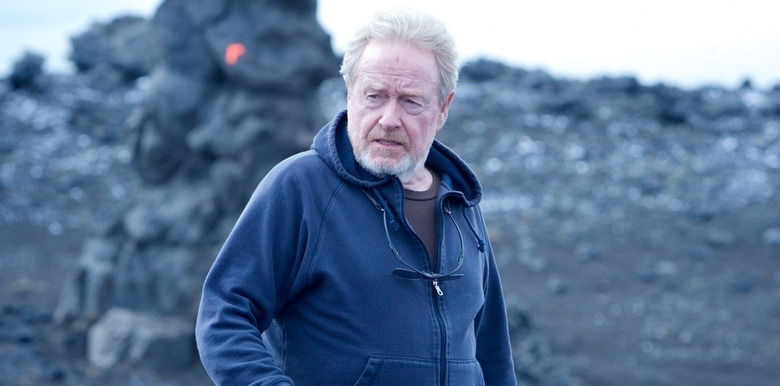 Ridley Scott
Despite his movie receiving a stellar seven nominations (including nods for Best Picture, Best Actor, and Best Screenplay), The Martian director Ridley Scott found itself shut out of the Best Director race. On one level, we understand why: that is one stacked category, with Alejandro González Iñárritu and George Miller leading the pack. However, Scott has been nominated for Best Director three previous times and hasn't won. He's the aging workhorse who has directed his fair share of classics, including a previous Best Picture winner. To top it off, The Martian is his best movie in years. Many pundits expected he'd get a nomination by default. His absence here truly surprising.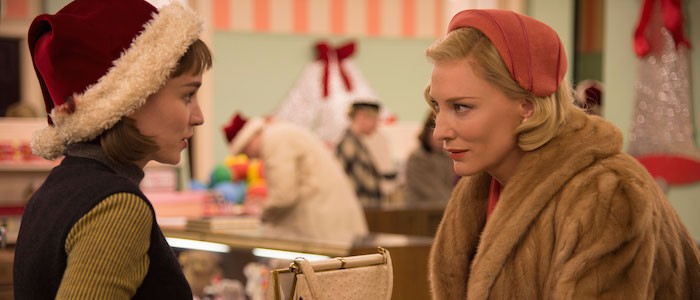 Carol
While Carol was far from entirely shut out in this year's nominations, its snubs are far more surprising than its nods. Rooney Mara and Cate Blanchett receiving acting nods was a given, as were the nods for its cinematography and screenplay. However, the film not getting a Best Picture nomination (especially since only eight out of the ten possible slots were filled) and the lack of recognition for director Todd Haynes is evidence that Academy voters aren't as high on this sumptuous romance as critics were.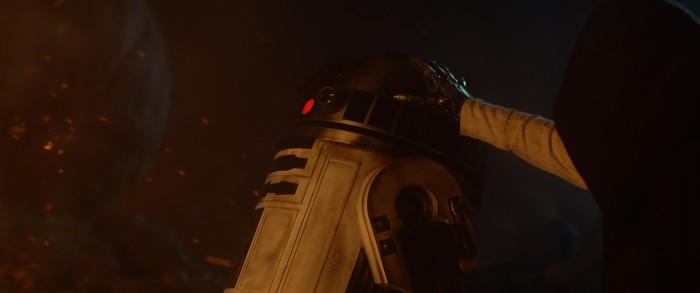 Star Wars: The Force Awakens
Don't let anyone tell you differently – it's not surprising that Star Wars: The Force Awakens didn't receive a Best Picture nomination. The Academy only has so much kindness for genre movies and they had already bent over backwards to give accolades to the (let's face it, far superior) Mad Max: Fury Road. Its five nominations (including score, editing, and visual effects) are well-deserved though. However, it should have been six. Why is a movie so full of incredible practical creatures and alien designs not up for Best Make-up? It's hard to argue against The Revenant and Mad Max scoring nominations in this category, but the entirely obscure The 100-Year Old Man Who Climbed Out the Window and Disappeared getting a nod here instead of Star Wars is totally inexplicable.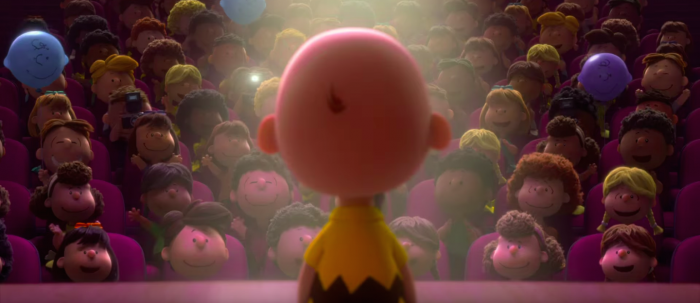 The Peanuts Movie
On one level, the Best Animated Feature category is a delight. Pixar's Inside Out is the only truly major film nominated, with smaller family outings like Shaun the Sheep, adult-oriented masterpieces like Anomalisa, and out-of-nowhere dark horses like Boy and the World and When Marnie Was There filling out the rest of the slots. However, this means that the well-received and surprisingly good The Peanuts Movie didn't received a nomination, which felt like a sure thing as of two days ago. On one hand, it's nice to see a major animated movie not get into this category by default (also note the absence of The Good Dinosaur). On the other hand, it's a shame this point had to be made on the shoulders of such a nice movie.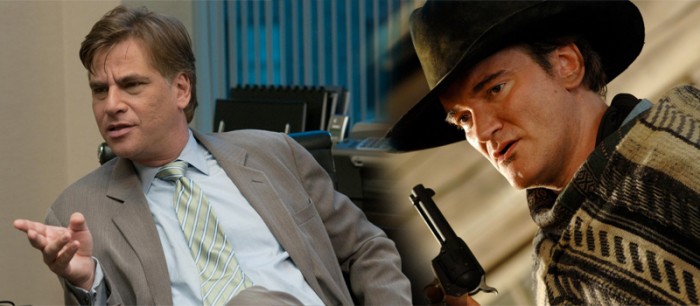 Quentin Tarantino and Aaron Sorkin
And this is where things get really weird. Aaron Sorkin and Quentin Tarantino, both previous Oscar winners renowned for their unique scripts and specific voices, were both shut out of their respective screenplay categories. Although Steve Jobs hasn't had much awards momentum since it died a quick (and undeserved) death at the box office, another nomination for Sorkin felt like a sure thing. After all, the Academy does like him – they gave him an Oscar a few years ago for The Social Network. However, Steve Jobs only received nods for Best Actor (Michael Fassbender) and Best Supporting Actress (Kate Winslet), which is the final nail in the awards coffin for a film that sounded like a serious frontrunner a year ago.
The same level of confusion applies to Tarantino, who has won two screenwriting Oscars in the past. The extreme and divided reaction to The Hateful Eight made it clear that his bloody western wasn't going to be a major player at this year's awards, but the absence of a Tarantino nomination still feels like a lock. While the film was nominated for three awards (Best Supporting Actress for Jennifer Jason Leigh, Best Score, and Best Cinematography), the snubbing of Tarantino can't help but feel almost deliberate. The surprise nomination for Jonathan Herman and Andrea Berloff's Straight Outta Compton screenplay seems to have pushed him to the side.
Were the Academy voters trying to send a message to Sorkin and Tarantino? Or was this some kind of stroke of cosmic fate? In either case, it's bummer – they wrote two of 2015's best screenplays.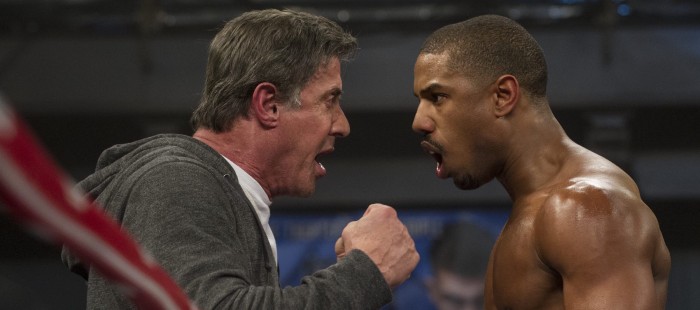 Creed (and Anyone Who's Not White)
Creed received a single Oscar nomination and, to be fair, it's a well-deserved one: Best Supporting Actor for Sylvester Stallone. However, it's hard to believe that this critically beloved crowdpleaser was shut out everywhere else. Considering just how downright caucasian this year's nominees are, it speaks to a larger problem. It's a bummer that Creed didn't get a nod for Best Picture, but it somehow hurts more to see Michael B. Jordan shut out in Best Actor and Ryan Coogler not nominated for Best Director. Perhaps this would sting less if Idris Elba hadn't also been ignored for Beasts of No Nation, Samuel L. Jackson hadn't been snubbed for The Hateful Eight, or if anyone involved in Straight Outta Compton (aside from the white screenwriters) received a nomination.
In a year filled with tremendous acting and filmmaking from people of color, this Oscar line-up is filled almost entirely with white people. The only minority artist nominated for anything in a major category is The Revenant director Alejandro González Iñárritu. You could say that it's not the Academy Awards' job to spread diversity, but it would also be downright foolish to say that the only performances worthy of recognition came from white people. That's patently untrue and represents a narrow worldview from a voting body who has always been more than a little old fashioned. Let's just go ahead and say what we're all thinking: this is kind of fucked up.
What are some of the other 2016 Oscar snubs that really got under your skin?