'Heroes Reborn' Is Getting Killed Off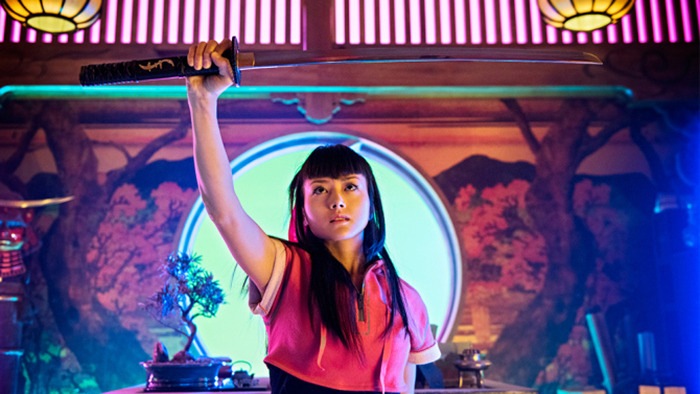 Back in 2006, long before superhero shows had saturated every corner of your TV guide, Heroes was a smash success for NBC. Critics loved it, and audiences adored it. But the wobbly end to season one portended dark times ahead, and not just within the narrative. Season two was a confusing mess mercifully cut short by the WGA strike, and by the time Heroes finally limped to a finish with its fourth season in 2010, it was a mere shadow of its former self.
Then in 2014, NBC decided to bring it back from the dead. Never mind that viewers had abandoned the original show in droves, or that even the few fans left at the bitter end seemed more relieved than disappointed to see it go. The franchise came back to television last year as Heroes Reborn, but was never quite able to recapture the magic of that fantastic first season. And so Heroes is coming to an end once more. The network says it has no plans to make a Heroes Reborn season 2. 
In fairness, Heroes Reborn was always billed as an "event miniseries." Still, the assumption has always been that NBC would consider more Heroes if the first season did well enough. Apparently, it did not. The 13-episode run concludes January 21, and NBC Entertainment chairman Bob Greenblatt confirmed today that the series will end then and there. "That was always the plan, unless [series creator] Tim [Kring] woke up one day and said, 'Oh, I have another chapter to tell.' But I think we're coming to the end of the world, maybe. Stay tuned," said Greenblatt.
Kring has suggested to press that the Heroes franchise could continue in some form or other, perhaps with new settings, characters, and stories. "The premise of the show is elastic enough to reboot," he said at Comic-Con. "[T]he promise of Heroes is that it's about ordinary people who come together to save world. So it feels like it can be rebooted, relaunched and recast as a franchise more than just an ongoing saga with the same characters."
Greenblatt, however, played down the possibility of reboots or spinoffs. "He didn't say that to me, so I haven't heard that," he said. "As far as I know, there's no more incarnations of Heroes coming."
The reception for Heroes Reborn has been lukewarm at best. Reviews were mixed to negative, and though the ratings got off to a decent start they've steadily declined over the weeks. It's easy to understand why NBC wanted to bring back the property — superhero shows are hot right now, and Heroes was a phenomenon long before Agents of S.H.I.E.L.D. was even a twinkle in Joss Whedon's eye. But Heroes was killed off for a reason, and resurrecting it as Heroes Reborn doesn't seem to have done anyone much good. Perhaps the best thing to do now would be to let it stay dead.