Michael Jackson Goes 'Off The Wall': Spike Lee's Sundance Doc Debuts First Trailer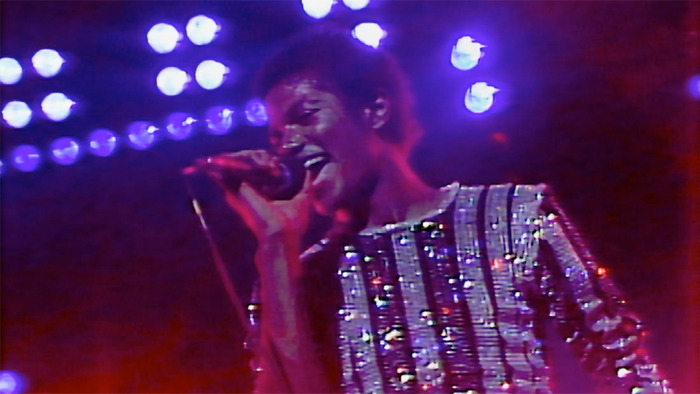 In just one week, some of the /Film crew will be heading to Park City, Utah to partake in some independent cinema at the 2016 Sundance Film Festival. We'll have plenty of coverage from the mountains about what will be worth seeing later this year, what gets picked up at the fest and much more. But before then, some of the movies on the roster are already being teased, and the Spike Lee Michael Jackson documentary coming to Showtime next month is one of them.
Watch the trailer for Michael Jackson's Journey from Motown to Off the Wall after the jump!
Here's the documentary trailer straight from Showtime:
This isn't the first time Spike Lee has delved into the career and life of Michael Jackson as he previously directed a documentary called Bad 25 in honor of the titular album's 25th anniversary. This time the focus is put on Jackson's early life right up through the release of Off the Wall, the album that turned him into a pop superstar around the world.
Featuring archival footage from concerts, TV appearances and more mixed with talking heads from musicians such as Questlove, The Weeknd, David Byrne, John Legend, Pharrell Williams and more, the film dives into a part of Jackson's life that hasn't been highlighted in-depth very extensively. Spike Lee seems like the perfect director to dive into Jackson's legacy, and he even has parents Katherine and Joe Jackson, and his brothers Jackie and Marlon Jackson appearing as well.
One morning, a television set broke down in a living room in Gary, Indiana, leaving a large family of children with nothing to do — so they started singing. Soon the family was singing at talent shows and winning trophies. Their first four recorded songs would top the charts, and launch the career of one of the greatest entertainers the world has ever known.
Director Spike Lee assembles a wealth of archival footage, interviews with contemporary talents and family members, and Michael's own words and image to create this insightful chronicle of the star's early rise to fame. An in-depth look at a chapter of his career that is rarely examined, Michael Jackson's Journey from Motown to Off the Wall allows audiences to travel with Michael as he gets his start at Motown, strikes a new path with CBS records, and forges a relationship with legendary producer Quincy Jones. An illuminated portrait emerges of how an earnest, passionate, hard-working boy would become the "King of Pop."
Michael Jackson's Journey From Motown to Off the Wall premieres at Sundance on January 24th followed by multiple screenings at the festival, but if you have Showtime, you can catch the documentary on February 5th.