Director Juan Antonio Bayona Flees The 'World War Z' Sequel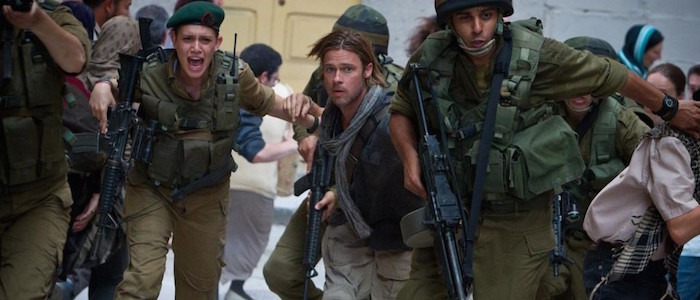 Someone needs to write a book about the production of World War Z. It shouldn't happen now – too many people involved have a vested interest in keeping their mouths shut – but as the years roll on and lips start to loosen, someone needs to track down everyone involved and get the whole story. The infamously troubled production, which endured several calamities before its final 45 minutes were completely scrapped, rewritten, and reshot, sounds like a genuinely fascinating ordeal.
And its sequel isn't getting off to a smooth start, either. A little more than two years after signing up for the job, director Juan Antonio Bayona has stepped away from the film, which was supposed to shoot this year for a 2017 release. Are we allowed to talk about this series being cursed yet? Because it's one more major setback away from being totally cursed.
The news broke over at Deadline, who say that the official reason for Bayona's departure is that he needs more time to properly finish his fantasy adventure A Monster Calls. Paramount supplied this statement on the matter:
Bayona is no longer able to make World War Z 2 this year, and it is our ambition to do so. He is a wonderful director and we hope to work with him soon.
That's the kind of phrasing that could be read with a slightly belabored sigh or total passive aggression. Pick your poison.
This news arrives a few months after we learned that Universal wanted Bayona to helm the sequel to Jurassic World, but couldn't secure his involvement thanks to his commitment to World War Z 2. This was supposedly a bit of a sore spot for the filmmaker, as Paramount immediately hired a new writer to whip the script into shape and keep him around. Apparently, that didn't work.
Bayona, who broke onto the scene with his fantastic 2007 horror movie The Orphanage, became a hot commodity with 2012's tsunami disaster drama, The Impossible. Although not a huge hit, that film showcased strong technical filmmaking and provided evidence that he was more than capable of playing in the blockbuster arena. In all honestly, it's a little disappointing to watch a director as strong and unique as Bayona waffle between sequels like this. At least A Monster Calls looks interesting.
World War Z 2 is supposed to hit theaters on July 9, 2017. Expect to hear about a miniature tornado spontaneously appearing in the film's productions offices because that kind of disaster is totally expected for these movies at this point.