'Black Panther' Officially Books A Flight To Wakanda For Director Ryan Coogler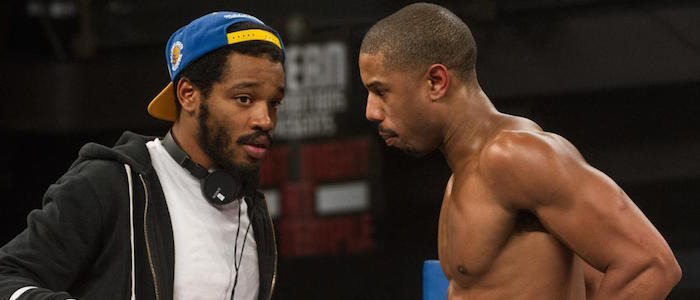 After months of rumors and false alarms, Marvel Studios has finally locked down their director for the upcoming Black Panther movie and it's exactly who you thought it was going to be. Creed and Fruitvale Station director Ryan Coogler has officially signed on the dotted line and will be lending his talents to the Marvel Cinematic Universe soon enough.
You can say this much already: Marvel didn't skimp out on hiring a seriously skilled filmmaker to be their Black Panther director.
The news was revealed on Marvel's official website, with Marvel Studios president and Black Panther producer Kevin Feige offering this statement:
"We are fortunate to have such an esteemed filmmaker join the Marvel family. The talents Ryan showcased in his first two films easily made him our top choice to direct 'Black Panther.' Many fans have waited a long time to see Black Panther in his own film, and with Ryan we know we've found the perfect director to bring T'Challa's story to life."
Coogler got his start with the critically adored drama Fruitvale Station, but it was surely Creed that won him this job. In addition to being one of those nostalgia-driven sequel/reboot combos that are so hot these days, Creed was a critical darling, a box office smash, and it's looking like it could be a serious Oscar contender now that Sylvester Stallone took home a Golden Globe for Best Supporting Actor. In other words, he's an exciting director who knows how to balance art and commerce. He's the exact kind of filmmaker Marvel should be pursuing.
And let's not beat around the bush: Marvel hiring a person of color to helm a movie starring their most famous black superhero is a big deal. They should be applauded for bringing more diversity into a film franchise that already has plenty of white dudes behind and in front of the camera. Nearly a decade into its existence, the MCU will live or die depending on how many unique voices it manages to cultivate. This is an important step.
Black Panther will star the uber-talented Chadwick Boseman as the title superhero, the leader of the African nation of Wakanda who defends his land using powers, abilities and one badass costume that have been handed down through his family for generations. Not much is known about his solo movie, but Black Panther, aka, T'Challa, will make his MCU debut in just a few months as he joins the superhero vs. superhero fray in Captain America: Civil War. Avengers: Age of Ultron also cannily introduced Andy Serkis' Ulysses Klaw, one of Black Panther's regular adversaries.
Black Panther is set to open on February 16, 2018.