J.J. Abrams Responds To 'The Force Awakens' Criticism, Rey Toy Controversy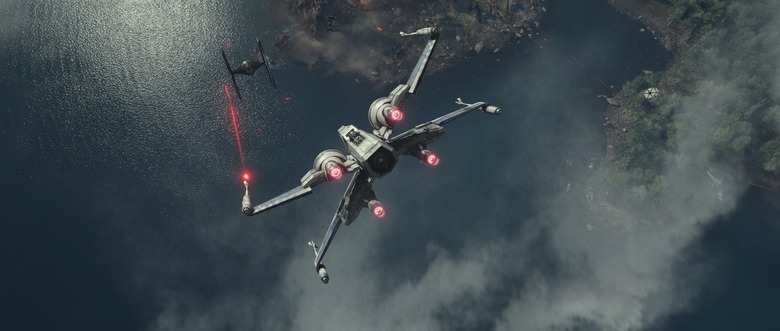 One of the biggest pieces of criticism of Star Wars: The Force Awakens from those who didn't love the movie is that writer/director J.J. Abrams recycled too much from the original Star Wars: A New Hope, including some elements from The Empire Strikes Back and Return of the Jedi. This doesn't seem to be something that has escaped Abrams, and he seems to have anticipated while making the movie. And he's not bothered by it. Something he has been perturbed by though has been the exclusion of Rey (Daisy Ridley) from some of The Force Awakens merchandise that has been on shelves.
First up, Abrams appeared on an episode of THR's Awards Chatter podcast (about 41 minutes into the show), and having people lash out against his movie was something he was fully prepared for:
"I knew that, whatever we did, there would be a group of people — and I was just hoping and praying that it would be smaller than not — that would take issue with any number of things."
The response has been overwhelmingly positive for the most part, though there are those that don't like the movie. Some even go so far as to disregard it as a carbon copy of A New Hope with some new characters thrown into the mix. And Abrams is well-aware of that fact. It's actually somewhat intentional:
"I can understand that someone might say, 'Oh, it's a complete rip-off!' " he says, adding, "What was important for me was introducing brand new characters using relationships that were embracing the history that we know to tell a story that is new — to go backwards to go forwards."
This is exactly the reasoning I've used to defend the movie to some who were disappointed by having "another Death Star" and more elements from the original trilogy incorporated to the movie. Basically, fans who felt betrayed by the prequels needed something that felt both familiar and new in order to feel comfortable with this new trilogy. I think this is a fine place to begin a new era of Star Wars and much like The Empire Strikes Back improved upon Star Wars, I believe we'll see Episode VIII do the same thing for The Force Awakens.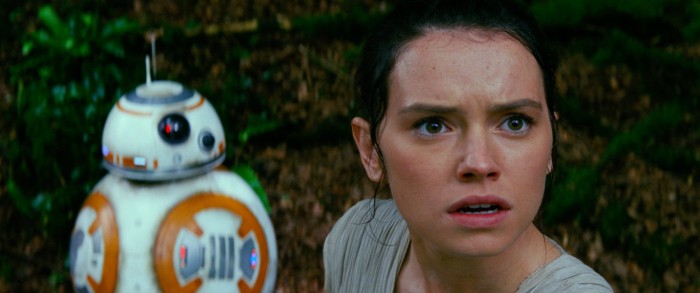 While Abrams hasn't been burned by those criticizing The Force Awakens A New Hope similarities, there is one that that he's been a little upset by, and that's a lack of Rey in various bits of The Force Awakens merchandise. Despite being one of the main characters in the movie, she hasn't been given nearly as many toys and other pieces of merchandise, the latest being an exclusion from the Force Awakens version of Monopoly, prompting the hashtag #WheresRey to make the rounds on social media.
When Abrams was asked about this issue at the Television Critics Association press tour, he told The Wrap:
"It seems preposterous and wrong that the main character of the movie is not well-represented in what is clearly a huge piece of the 'Star Wars' world, in terms of merchandising."
In fact, once the Monopoly controversy came about, which has since been addressed by Hasbro and will be fixed with the addition of a gamepiece featuring Rey, Abrams was so annoyed that he took action:
"I read that she wasn't in the Monopoly game and was quickly making phone calls. It doesn't quite make sense to me why she wouldn't be there — she's somewhat important in the story."
Note Abrams' sarcasm for that last bit, and he's absolutely right. There's no reason Rey shouldn't be any less prominent of a character on Star Wars merchandise. If you've seen the movie, then you know just how important she is, and she deserves all sorts of toys, lunchboxes and other cheap things made in China.
This isn't the first time Disney's officially licensed toys have mistreated a primary female character. They've also had some issue putting out a satisfying amount of Marvel toys featuring Scarlett Johansson as Black Widow. These kind of moves reinforce a stereotype that these kind of movies are made just for boys and that girls will not be marketed to as fiercely.
If Disney really wants to feel proud about having a movie that is progressive enough to have a female and a black male in two of the lead roles, not to mention a Guatemalan American actor in a key role (Oscar Isaac), then they need to start treating all the characters equally in every facet.
How do you feel about either of these issues?