Hans Zimmer Scoring 'Dunkirk': Composer Will Bring The "Braaaahhhm!" To Christopher Nolan's WWII Film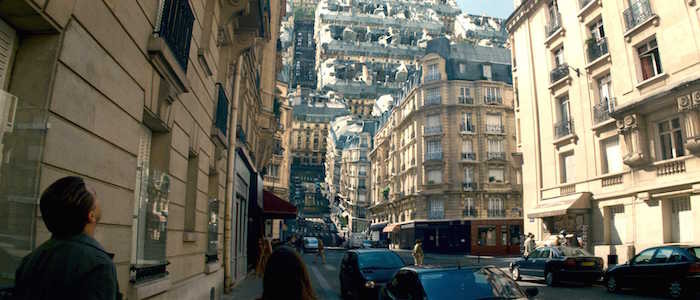 Hans Zimmer scoring Dunkirk for Christopher Nolan is probably the least surprising news you've read all week.
Although the never-not-ambitious director of The Dark Knight and Interstellar is venturing outside of his comfort zone for the upcoming World War II drama, he's surrounding himself with familiar faces and frequent collaborators. Inception and The Dark Knight Rises star Tom Hardy will act in the film. Editor Lee Smith, who has been cutting Nolan's films since Batman Begins, is on board. Warner Bros. will foot the bill, just as they have for the majority of Nolan's projects so far. So of course Zimmer, whose propulsive and bombastic music lent tension and urgency to five previous Nolan movies, is reporting for duty.
And yes, he's certainly going to slip a dramatic "BRAAAHHM!" or two into this score.
This news was announced on Zimmer's official website, which also revealed that the prolific composer has already begun working on the score. It's not hugely unusual for a film composer to being crafting music this early in the process, but Zimmer's music has been to the rhythm of Nolan's previous movies. Having an early version of the score could be a useful tool during production.
In any case, Zimmer's brand of big music should be an ideal match for the subject matter of this film. The Battle of Dunkirk, which raged from May through June of 1940, climaxed with the evacuation of 330,000 Allied troops from the war-torn French coast. Although technically a defeat for Allied Forces, this retreat allowed England to remain in the war when all seemed lost. In other words, it's one helluva story. Film fans may recognize the evacuation of Dunkirk from that stunning uninterrupted shot in Joe Wright's Atonement:
Dunkirk, which Nolan will be shooting on 65mm film with IMAX cameras, will open on July 21, 2017. Until then, we can pass the time by taking a quick tour through previous Nolan/Zimmer collaborations. Let's start where their partnership began: Batman Begins, which saw Zimmer's bombast mingling with fellow composer James Newton Howard's more subdued work to great effect:
Howard and Zimmer reunited to score The Dark Knight. While the main theme remained mostly unchanged, the deranged cacophony of the Joker's theme may be one of the high points in superhero movie music:
Zimmer's first solo score for Nolan came with Inception. This score is famous for a reason: it's pretty much a masterpiece. We make fun of those iconic "BRAAAHHMs" because we love them so much.
Howard did not return for The Dark Knight Rises, leaving sole composing duties to Zimmer. While the film itself feels a little tired, Zimmer's work is consistent with the strong work heard on the previous soundtracks:
And finally, there's Zimmer's organ-driven score for Interstellar, which eschews many of Zimmer's most overused techniques in favor of being really lovely, really mysterious, and really, really weird.