Boom: See What It's Like To Be Directed By Michael Bay In This '13 Hours: The Secret Soldiers Of Benghazi' Featurette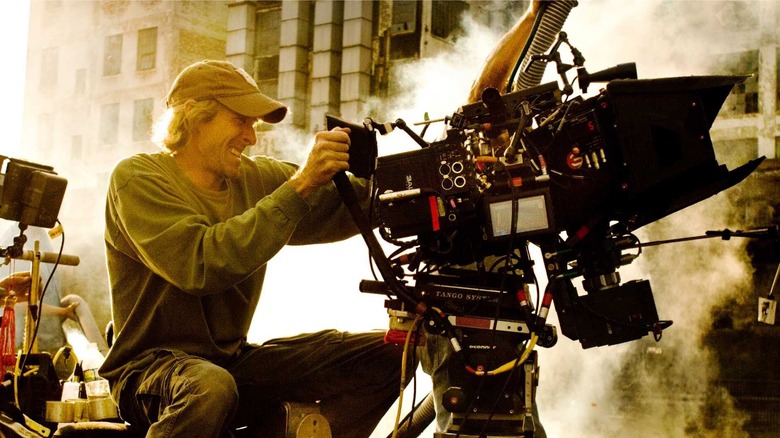 We're a short week away from Michael Bay's Benghazi movie. The director, once again using his clout from the Transformers movies, tells a story about the dual 2012 attacks on American compounds in Libya. 13 Hours: The Secret Soldiers of Benghazi, originally titled 13 Hours, should be a slight change of pace for Bay.
After the jump, watch a 13 Hours: The Secret Soldiers of Benghazi featurette on Michael Bay's work ethic.
This behind-the-scenes look focuses on Bay's passion and attention to detail, not so much his shouting — which he's famous for. The director is also known for his elaborate, technically challenging images, which are on full display in this 13 Hours: The Secret Soldiers of Benghazi featurette.
Here's what Bay's collaborators had to say about working with him:
This is pretty much what you expect from this kind of featurette: "He's great! He's got a real vision!" For a two-minute piece of advertising, it does its job, but if you really want to know what it's like working with Bay, listen to his excellent audio commentaries (or Ben Affleck's amazing commentaries on Pearl Harbor and Armageddon), watch some of the behind-the-scenes featurettes on his movies (like the outtakes on The Rock), or read this "An Oral History of Michael Bay" from GQ.
I've yet to see 13 Hours: The Secret Soldiers of Benghazi, but I'll always be interested in what Bay does outside of the Transformers universe. With Pain & Gain, he made the kind of Michael Bay film I want to see. He's handling very different and more delicate material this time around, but fingers crossed 13 Hours: The Secret Soldiers of Benghazi is something new from Bay.
Here's the book synopsis:
13 HOURS presents, for the first time ever, the true account of the events of September 11, 2012, when terrorists attacked the US State Department Special Mission Compound and a nearby CIA station called the Annex in Benghazi, Libya. A team of six American security operators fought to repel the attackers and protect the Americans stationed there. Those men went beyond the call of duty, performing extraordinary acts of courage and heroism, to avert tragedy on a much larger scale.
This is their personal account, never before told, of what happened during the thirteen hours of that now-infamous attack. 13 HOURS sets the record straight on what happened during a night that has been shrouded in mystery and controversy. Written by New York Times bestselling author Mitchell Zuckoff, this riveting book takes readers into the action-packed story of heroes who laid their lives on the line for one another, for their countrymen, and for their country. 13 HOURS is a stunning, eye-opening, and intense book–but most importantly, it is the truth. The story of what happened to these men–and what they accomplished–is unforgettable.
13 Hours: The Secret Soldiers of Benghazi opens in theaters January 15th.