Jacob Hall's 10 Most Anticipated Films Of 2016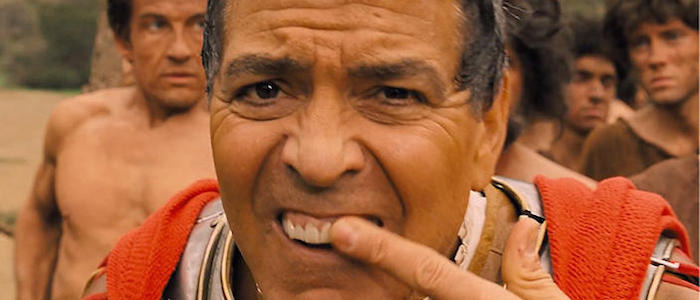 This is the best part of any year – the part where it's young enough to have not let us down yet. Right now, 2016 is constructed entirely out of promise. We're allowed to look on the bright side, to get excited, and to anticipate. The grumbling, the moaning, the nitpicking and the disappointment will come later. There are 12 months worth of movies waiting in the wings and a whole bunch of them look terrific.
So let's not beat around the bush. These are my most anticipated movies of 2016. Come with me and share my excitement before the year decides to shatter it.
As I assembled this list, I had one rule: every movie must already have a locked-in 2016 release date. For this reason, the list skews toward mainstream movies and major releases – I can't include all of the index surprises that come out of nowhere because they haven't come out of nowhere yet.
Before we get to the list proper, let's run down a few 2016 movies that I have already seen and can highly recommend. I can't include them on a most anticipated list because I cannot anticipate what I've already seen, but these movies need to be on your radar.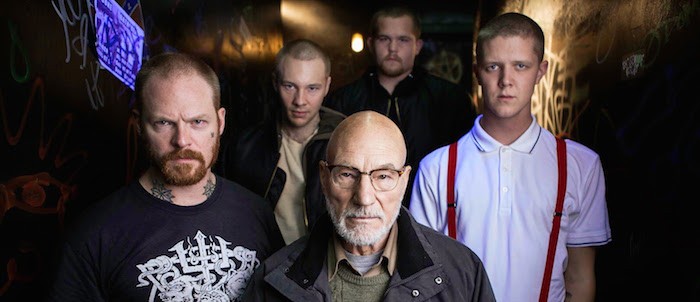 Green Room
This taut, grisly thriller is proof that Blue Ruin was no fluke – writer/director Jeremy Saulnier is the real deal. Set almost entirely in one building, Green Room follows a struggling punk band who takes the wrong gig at an isolated venue, witnesses a murder, and must defend themselves from a small army of neo-Nazis who to eliminate all witnesses. Come for the great Patrick Stewart playing a chilling white supremacist, stay for Saulnier's masterful tension, which explodes into shocking violence often enough to make you weak in the knees.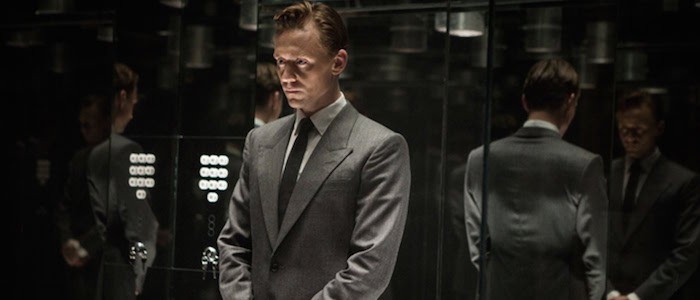 High-Rise
Ben Wheatley, the director of Kill List and Sightseers, has added another gem to his filmography. This dreamy, stylized adaptation of J.G. Ballard's celebrated novel is going to divide audiences, but those willing to roll with its twisted violence and pitch black satire will find much to celebrate. Tom Hiddleston, as a emotionally damaged doctor who watches his high-rise apartment complex literally erupt into a class war, is a rock-solid anchor, but it's a ferocious Luke Evans who steals the show.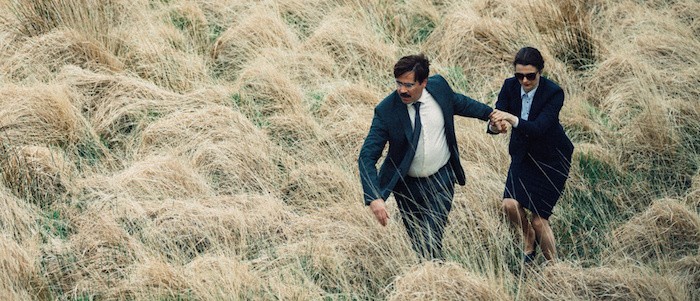 The Lobster
Dogtooth director Yorgos Lanthimos is back with another profoundly bizarre and bizarrely profound comedy that leaves enough questions unanswered to ignite some serious conversations. Set in a vaguely sci-fi alternate reality where being single is a crime punishable by genetic modification, The Lobster follows a tremendous Colin Farrell as he's placed in a government program that will give him one final chance to find a new partner. By dealing entirely in metaphor, Lanthimos has crafted one of the great modern movies about love, marriage and relationships... and how all of those are total B.S. until they're not.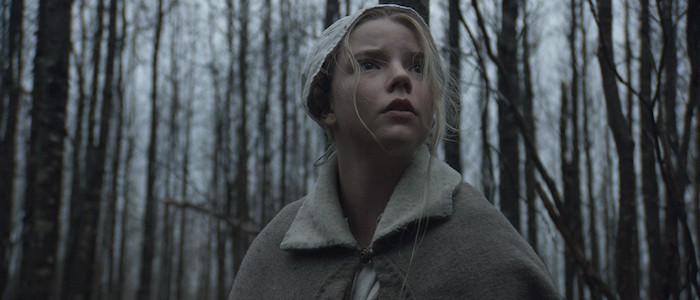 The Witch
An early frontrunner for the best horror movie of 2016, The Witch is unlike any film you've ever seen. Writer/director Robert Eggers tells the story of a puritanical family who are banished from their community, only to find their new home in the middle of the woods under siege by something. Just look at that title. An impeccably designed period piece, a suffocating thriller, and an emotionally brutal drama about the sins of a family coming home to roost, The Witch is captivating, detailed, and powerful stuff. There aren't many scares to be found here (nothing suddenly leaps out from off-frame), but the oppressive atmosphere and constant sense of dread is more than enough to get under your skin and rattle your bones.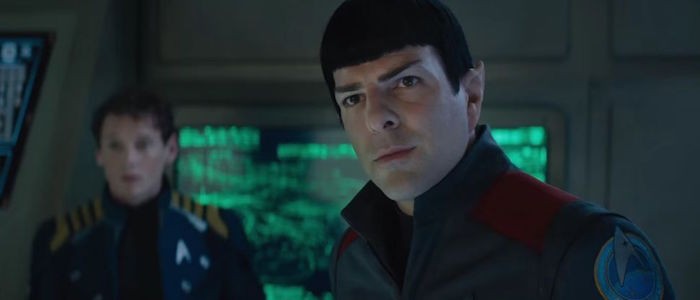 10. Star Trek Beyond
2016 is the 50th anniversary of the greatest science fiction series ever created, so Star Trek Beyond has a pretty big responsibility. After all, it has to represent everything that's great about this long-running universe and wash the stink of Star Trek Into Darkness out of our mouths! That's a tall order for any movie. Despite that controversial first trailer, which was not a good preview by any stretch of the imagination, it's easy to have faith that Justin Lin will make a two-fisted adventure movie in the same vein as the original '60s Star Trek series (he's certainly saying all of the right things). It's about time Trek learned to swashbuckle again.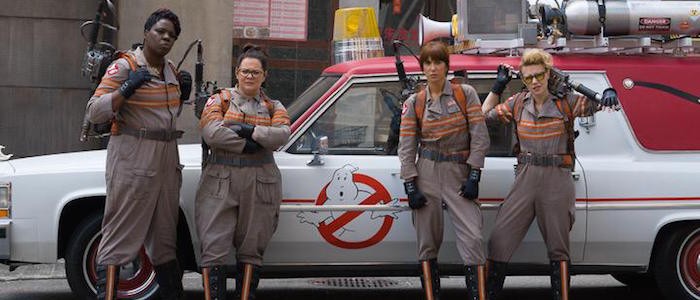 9. Ghostbusters
Who you gonna call? How about four incredibly funny ladies? Controversial amongst dorks since the moment it was announced, the new Ghostbusters can't help but feel like a cultural statement. Director Paul Feig knew exactly what he was doing when he chose to reboot this beloved franchise with an all-female team of paranormal investigators. Hopefully, Feig will prove what he's already showcased in movies like Bridesmaids and Spy – women are just as funny as men. By extension, that means they'll be just as good at busting ghosts, thank you very much.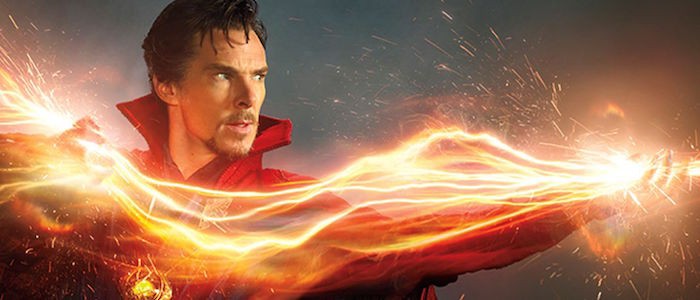 8. Doctor Strange
2016 is jam-packed with superhero movies (Batman v Superman, Suicide Squad, Captain America: Civil War, X-Men: Apocalypse), but Doctor Strange stands apart from all of them. After nearly a decade of dancing around mysticism, the Marvel Cinematic Universe is about to dive face-first into the magical realm  and the results could be, and should be, really weird. Dr. Stephen Strange is the one of Marvel Comics' greatest characters, an egotistical master of the supernatural who operates out of a magical house in New York City, and the thought of him getting to share a world with Robert Downey Jr.'s Tony Stark and Chris Evans' Steve Rogers is exciting stuff. Just when the MCU is starting to feel comfortable and familiar, the Sorcerer Supreme gets thrown into the mix.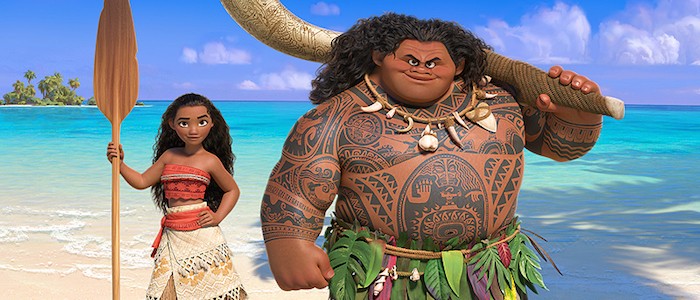 7. Moana
Disney Animation has been on a roll recently, racking up box office hits and Oscars like nobody's business. The upcoming Moana seems to be following a similar path as 2013's Frozen, which is still a very good movie when you strip away the overexposure and forget about every single child in your life screeching "Let It Go" during every waking moment. Moana follows the titular young woman as she sets out on a journey to find a long-lost island with the help of the legendary Hawaiian hero and demigod, Maui (voiced by Dwayne Johnson). A female-driven adventure set in a culture that rarely gets the cinematic spotlight is a strong start, but place Disney animation veterans Ron Clements and John Musker behind the camera and toss in songs by Hamilton mastermind Lin-Manuel Miranda and you have the makings of a real winner.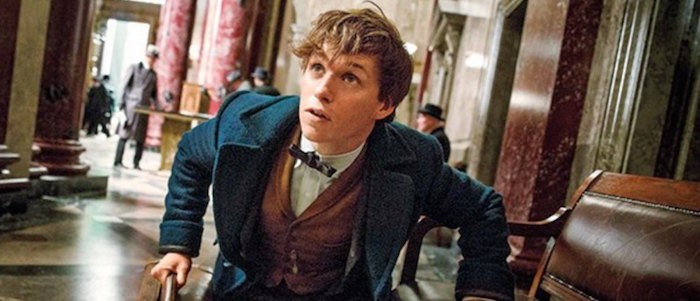 6. Fantastic Beasts and Where to Find Them
Let's never accuse J.K. Rowling of making things easy on herself or resting on her laurels. While the official Harry Potter sequel heads to the London stage, the celebrated writer is making her screenwriting debut with Fantastic Beasts and Where to Find Them, which takes place in the Wizarding universe decades before Harry was born. Free of the Potter storyline, Rowling and director David Yates are free to explore other corners of this massive, fascinating fantasy world and that is a thrilling concept. The best aspects of the Potter novels and movies remain the world-building, the suggestion of how this magical society functions, its politics, laws, and rules, both written and unwritten. Fantastic Beasts and Where to Find Them looks like a fun and adventurous romp, but more importantly, it looks like another chance to surround ourselves in one of the most intoxicating fictional worlds of all time.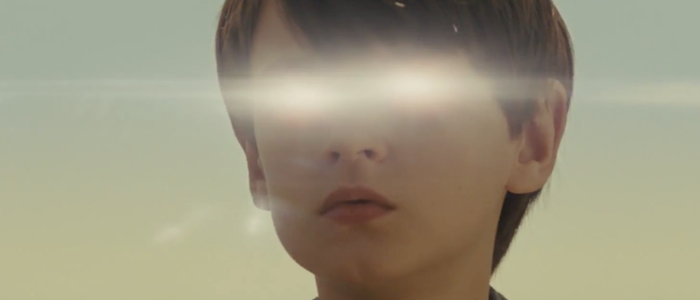 5. Midnight Special
What happens when the director of Shotgun Stories, Take Shelter, and Mud sets out to make a science fiction adventure whose trailer looks like an Amblin movie properly re-imagined for the 21st century? I have no idea, and that's why Midnight Special is so intriguing. With a deep-bench ensemble that includes Michael Shannon, Adam Driver, Joel Edgerton, Kirsten Dunst, and Sam Shepard, this mysterious project has been on our radar for ages, teasing us as it's undergone a series of release date changes. That could be a bad sign, but I'd rather believe that Midnight Special is unique enough that no one behind the scenes knows what to do with it. Director Jeff Nichols is the kind of guy who doesn't make dull, easy movies.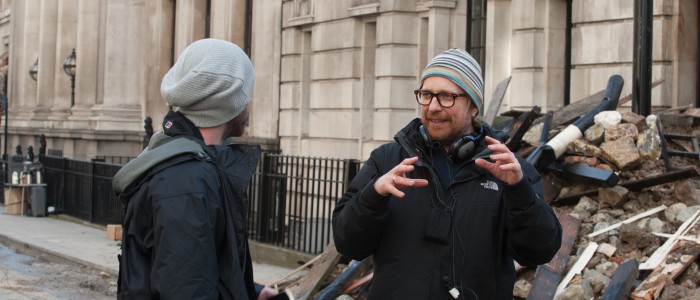 4. Passengers
Many people have been attached to Passengers over the years and many people have fallen off the project. But Jon Spaihts' celebrated screenplay has stuck around, garnering acclaim as one of the best scripts in recent years to have not gone before cameras. Now, this science fiction romance is actually happening, with with the seemingly unstoppable duo of Chris Pratt and Jennifer Lawrence leading the cast. The premise is simple, but thrilling: a single passenger on board a spaceship traveling to distant planet awakens from cry-sleep 60 years early and, fearing a lifetime alone, he wakes up another passenger. One wild card here is director Morten Tyldum, who will hopefully bring that Headhunters energy to the table and not that Imitation Game lethargy.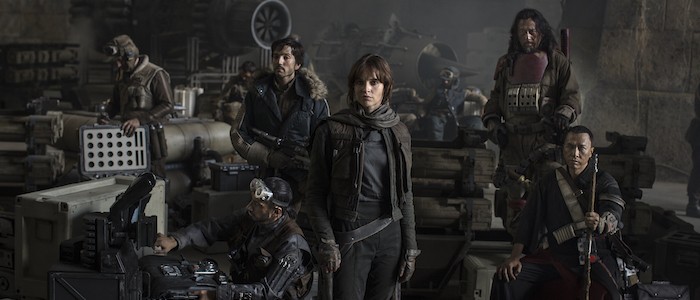 3. Rogue One: A Star Wars Story
Star Wars: The Force Awakens was a refreshing blast of the familiar, a remixed version of something we already love with just enough new elements to keep it interesting. By all accounts, Rogue One: A Star Wars Story won't be like that at all and that is what's so exciting about it. Directed by Gareth Edwards, the fascinating filmmaker behind Monsters and Godzilla, Rogue One is the first Star Wars spin-off and it won't feature any Jedi and it won't star any members of the Skywalker family. This is a war movie set right before the original trilogy, the unseen story of the Rebel soldiers who stole the Death Star plans and kickstarted the original movie. Separated from the main "episodes," Rogue One seemingly has permission to do something totally unique with this universe. It is beholden to no grand plan. This could be something special.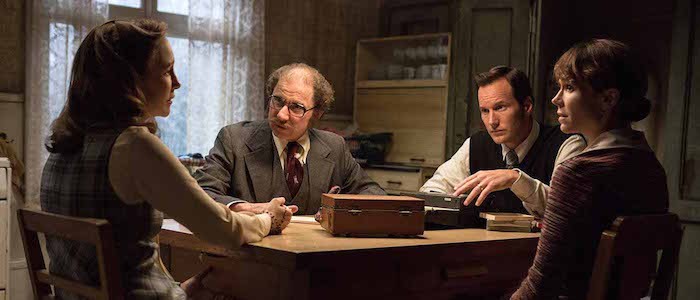 2. The Conjuring 2
James Wan's The Conjuring is a near-perfect horror movie, a perfect combination of roller coaster scares and genuine dread. However, its real strength was its two leads, Ed and Lorraine Warren (played by Patrick Wilson and Vera Farmiga), two experts in the occult whose professionalism and educated approach to ghost-hunting made them ideal genre heroes. In the Warrens, the horror genre had found two characters who could walk into any generic horror situation and instantly make it fascinating because they knew exactly what was going on and had a game plan for how to stop it. The Conjuring 2 looks like more of the same and, in this case, that is far from a bad thing.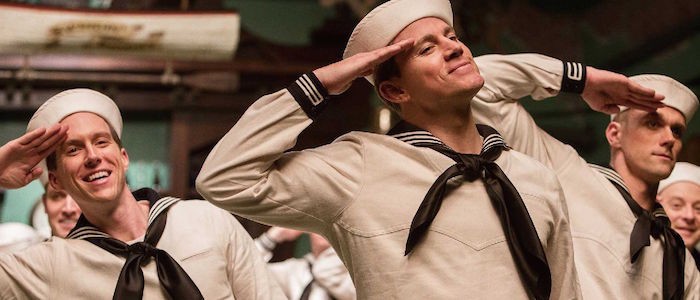 1. Hail, Caesar!
It is impossible to define the career of Joel and Ethan Coen, who follow their own whims and bounce between genres like nobody'd business. Only they would follow up the inspired melancholy of Inside Llewyn Davis with a screwball comedy about a kidnapped actor in 1950s Hollywood and only they could assemble a cast that includes George Clooney, Josh Brolin, Channing Tatum, Tilda Swinton, Scarlett Johansson, Ralph Fiennes, Frances McDormand, Jonah Hill, and Dolph Lundgren (!) and only they could then ask those people to make total fools of themselves in the name of comedy. Here's a good rule of thumb: don't bet against the Coen brothers.