Marvel Offers Another Look At Doctor Strange's Sanctum Sanctorum (Which Isn't Nearly As Dirty As It Sounds)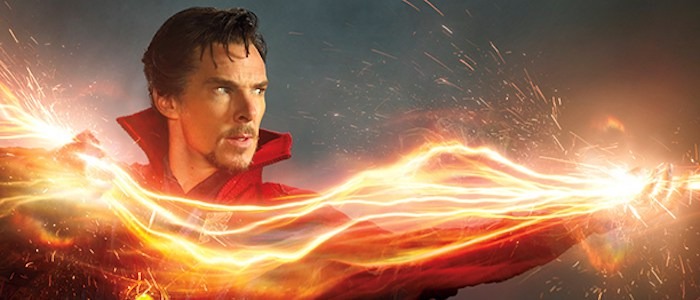 Every superhero has a place where they can take a load off, put up their feet, and get away from the world for a little while. Batman has the Batcave, Superman the Fortress of Solitude. Across the aisle, Thor can chill out in Asgard, Tony Stark in Avengers Tower, and Spider-Man in Aunt May's second bedroom. However, the coolest secret lair/base of operations in all of Marvel-dom has always been Doctor Strange's Sanctum Sanctorum, a house that is filled with countless magical items and magical artifacts and all of the perils that accompany keeping those items in one place.
We already received one glimpse of what this place will look like in Scott Derrickson's upcoming Doctor Strange movie back when the first photos of Benedict Cumberbatch as the Sorcerer Supreme were released. Now, Marvel has released another glimpse at this mystical manor and it may look a little familiar to seasoned comic book fans.
In the comics, the Sanctum Sanctorum (Latin for "Holy of Holies") is located on Bleecker St. in New York City's Greenwich Village, upon a spot whose history has made it a strong conduit for all things supernatural and magical. That location has always been part of the fun – one of the most mystical places in all of fiction is actually a townhouse in New York.
And here's some new concept art depicting what the Sanctum Sanctorum will look like in the film. That distinctive window is the central focus of the image, but this is in line with the other image that was revealed last month. This is very much a slick, modern update of Doctor Strange's home. In his leap from the comics to the movie screen, he apparently found a storage solution for much of his clutter.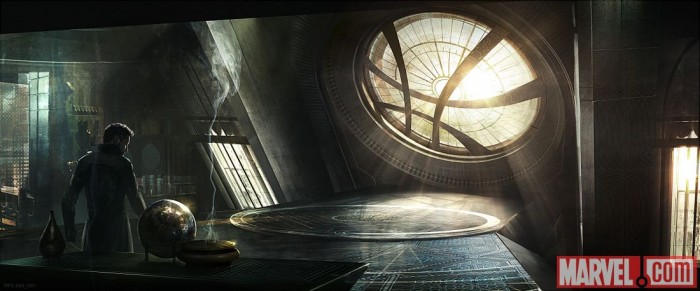 And yes, that window does look familiar! The Sanctum Sanctorum has gone through many incarnations and remodels over the decades, but the third story window has been consistent. That's the Window of Worlds and that design is the Seal of the Vishanti, which wards off enemies and bad spirits and the like.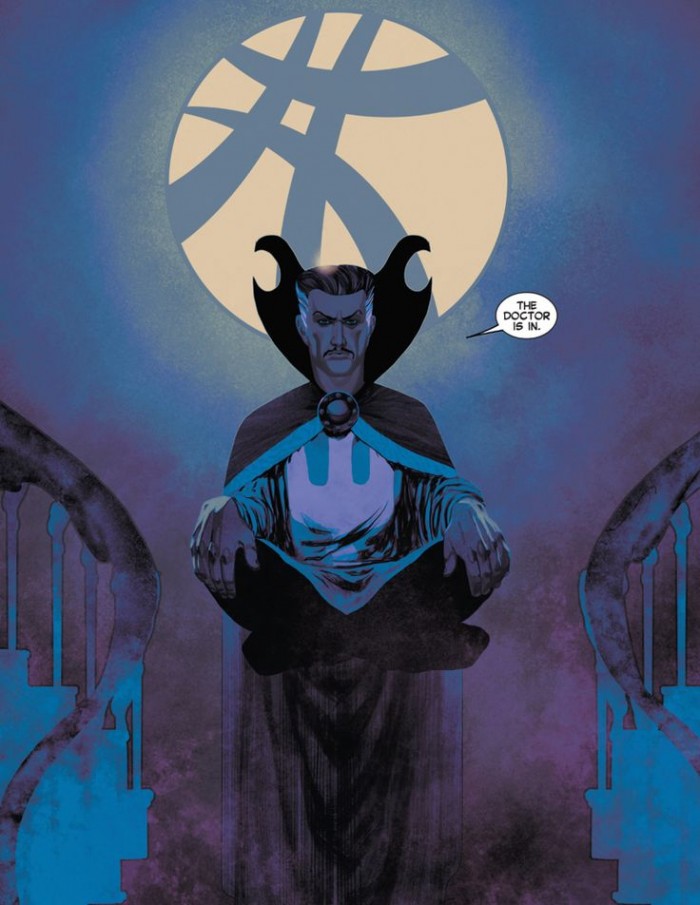 If you're wondering what this Window of Worlds looks like in the flesh, Marvel Studios co-president Louis D'Esposito has got you covered. It looks like they just went ahead and stuck to that design as closely as possible:
From the set of #DoctorStrange pic.twitter.com/luEtQfpWnX

— Louis D'Esposito (@louisde2) January 5, 2016
For the record, here's that earlier piece of concept art, showcasing another corner of the Sanctum Sanctorum where the good doctor seems to store power artifacts alongside his extensive cape collection.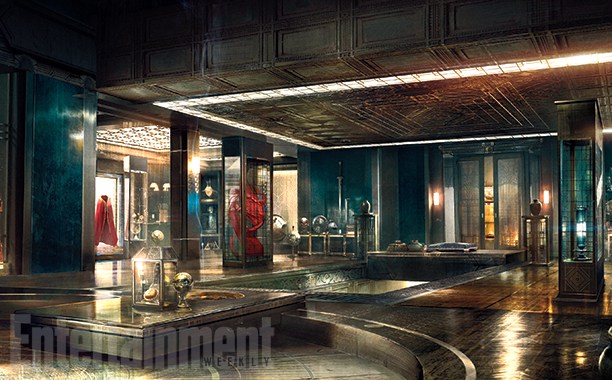 Doctor Strange is filming right now for a November 4, 2016 release.