Rumor: Christoph Waltz Will Come Back For More James Bond, But Only If Daniel Craig Does Too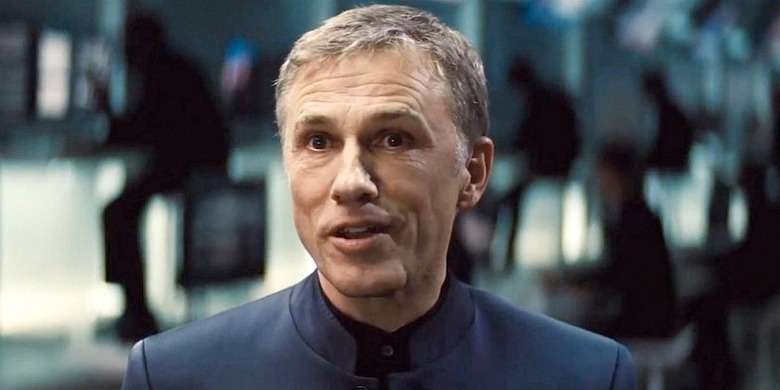 Last fall brought the return of Daniel Craig as James Bond in Spectre, and along with him came a classic villain played by Christoph Waltz. As of now the future of the 007 franchise is uncertain, with no new movie in development and no official or unofficial sequel date on the horizon, but there may be one detail that is already set.
Christoph Waltz is rumored to be coming back not just for Bond 25, but also for Bond 26. However, there's a catch. Waltz will only return for the sequels if Daniel Craig comes back as James Bond. Otherwise he's out. Find out more below, but beware of spoilers for Spectre if you haven't seen it.
The rumor comes from The Mirror, who can be flimsy on scoops sometimes, but previously was right about some major casting for Spectre, including the addition of Monica Bellucci.
The report doesn't sound crazy, if only because Waltz's villain Blofeld was left alive at the end of the first film, placed in the hands of the authorities. There's no reason he wouldn't be able to break out of prison eventually with all his resources. There's a good chance he could continue to the be the author of James Bond's pain from within prison as well, controlling any number of henchman and villains.
But Waltz not returning without Daniel Craig could be the clincher. After all, without Craig as Bond, there's no continuity anymore for this version of the secret agent. Blofeld was revealed to have a long relationship with Bond since their childhood, so to continue that with a new actor would be a bit strange. More than likely without Daniel Craig, the James Bond franchise would reboot again.
Under normal circumstances, this clause may not seem like a big deal, but considering how vocal Craig was during his James Bond press tour about how much he disliked the character and how taxing it is to shoot a film like this, getting him back on board could prove to be a problem. The actor even said thinking about doing another James Bond movie anytime soon would have him choosing to slit his wrists instead. But producer Michael G. Wilson has said that while Craig is not under contract for any more Bond films, he was confident that they would get the actor back for one more.
After the somewhat disappointing Spectre, which wasn't helped by the greatness of Skyfall before it, getting Craig back for one last hurrah just seems like the right thing to do. But we know that Sam Mendes won't be back in the director's chair, so a new helmer will need to be found this time to finish Craig's run as 007.
There are a lot of things up in the air with regards to the next James Bond movie, so we'll just have to wait and see what Sony Pictures is able to do with the franchise next. You can also read Jacob Hall's thoughts on the future of James Bond right here. If James Bond doesn't return anytime soon, at least we have Jason Bourne making a comeback next year.
Do you want Daniel Craig to do one more James Bond movie?