Next 'Game Of Thrones' Book Won't Be Done Before Season Six Starts Spoiling It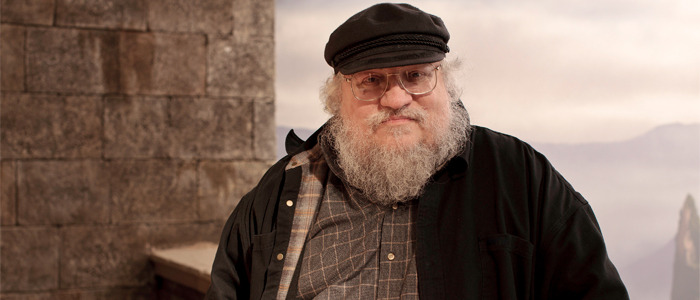 For many, the beginning of a New Year brings hope and inspiration to make some improvements and look forward to what the future holds. But author George R.R. Martin made sure that Game of Thrones fans weren't feeling too good at the start of 2016, because on January 2nd he chose to deliver some bad news to those who have been reading the fantasy books that inspired the HBO TV series.
George R.R. Martin revealed on his blog that he missed the deadline to finish the next Game of Thrones book, The Winds of Winter. The author wrote:
"THE WINDS OF WINTER is not finished.
Believe me, it gave me no pleasure to type those words. You're disappointed, and you're not alone. My editors and publishers are disappointed, HBO is disappointed, my agents and foreign publishers and translators are disappointed... but no one could possibly be more disappointed than me. For months now I have wanted nothing so much as to be able to say, "I have completed and delivered THE WINDS OF WINTER" on or before the last day of 2015.
But the book's not done."
The book was originally meant to be finished in October of last year in order to be published this March, but the deadline was pushed back to the end of 2015 in order to meet that same deadline. But the end of the year has arrived and Martin says the book just isn't done. And perhaps even worse, we have no idea when it will be finished now as Martin also says:
"I can't tell you when it will be done, or when it will be published. Best guess, based on our previous conversations, is that Bantam (and presumably my British publisher as well) can have the hardcover out within three months of delivery, if their schedules permit. But when delivery will be, I can't say. I am not going to set another deadline for myself to trip over."
This is bad news for fans who read the books and watch the HBO series, because the motivation for setting The Winds of Winter release date in March was to have it arrive before the sixth season of the show. That's because this season will have caught up with the books and will begin to spoil things that haven't been revealed in the books yet. There have been some narrative differences already in how the TV series has progressed when compared to the books, but this season will really start churning out book spoilers.
Fans are undoubtedly upset and disappointed, but it sounds like Martin is just as upset with himself:
"I won't make excuses. There are no excuses. No one else is to blame. Not my editors and publishers, not HBO ... It's on me. I tried, and I am still trying. I worked on the book a couple of days ago, revising a Theon chapter and adding some new material, and I will writing on it again tomorrow. But no, I can't tell you when it will be done, or when it will be published."
This is uncharted territory when it comes to adapting books into television, and I can only imagine the immense pressure Martin is feeling not only to deliver a good book but to keep up with the TV series. Now that he's fallen behind, hopefully that pressure is off and he can just concentrate on writing a good book for the fans.
Only time will tell if the viewing audience for Game of Thrones will suffer with some fans possibly choosing to avoid the series until the book comes out, but I don't think it will be too devastating since there are plenty who haven't read the books who are loyal to the show.