'Moana' Sneak Peek: See The First Footage Of Disney's New South Pacific Princess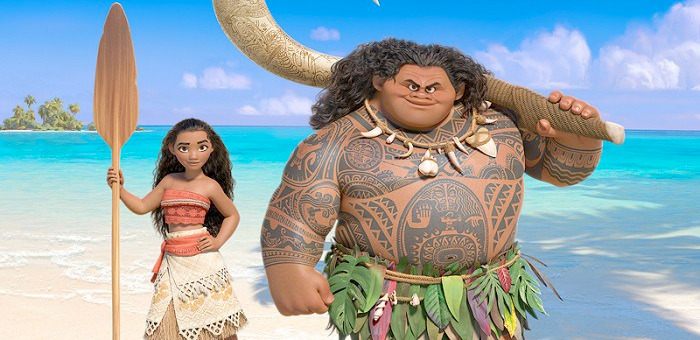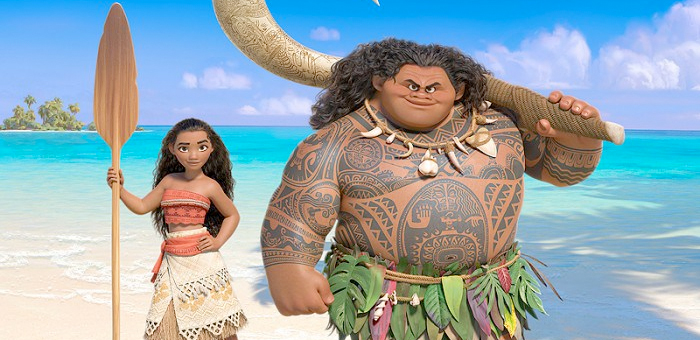 Back in the summer of 2015, Disney's D23 Expo offered a first look at the animation studio's next adventure, Moana. The film will introduce a new Disney princess from the South Pacific who is strong-willed, spirited and not afraid to set sail on the dangerous oceans. So far we've only seen some concept art and character stills from the film, but now the first footage from the movie has been teased in a quick new sneak peek video.
Disney Channel gave their viewers some sneak peeks at upcoming projects from the House of Mouse while ringing in the New Year, and as long as you can handle the young personalities hosting this quick sneak peek, you can catch some brief Moana footage (via JoBlo):
There isn't more than a few seconds of footage here, but it does give us a good idea of the kind of shenanigans we can expect from Dwayne Johnson voicing the once powerful demi-god named Maui. The character looks like he'll be pretty lively, likely offering the comic relief along with furthering the adventure, like the Genie to Aladdin or Mushu to Mulan.
In addition, we also get to see a nice shot of Moana, who we learned last fall will be voiced by 14-year old actress Auli'i Cravalho, a native of Oahu, Hawaii and a newcomer on the acting scene. Landing the role was a dream come true for the young actress who said:
"From baby time to now, I wanted to be a Disney princess and then I wanted to be a singer or an actress. Moana is such an amazing character. She's brave, she is so empowered, she knows what she wants and she's not afraid to get it, and I think that's something that I can relate to as well. I just love watching how she goes along in this wonderful movie and grows as a person and helps her culture along the way."
Since she mentions wanting to be a singer and actress, it sounds like she'll be doing her own singing in the film that is also a traditional animated musical from Disney, and Dwayne Johnson will be belting out some tunes as well. We're not sure when we'll actually get to hear that happening, but maybe the first teaser will arrive with Disney's Zootopia in March. If you want to know more about the film, check out our recap of the D23 panel with some footage description.
In the ancient South Pacific world of Oceania, Moana, a born navigator, sets sail in search of a fabled island. During her incredible journey, she teams up with her hero, the legendary demi-god Maui, to traverse the open ocean on an action-packed voyage, encountering enormous sea creatures, breathtaking underworlds and ancient folklore.
Moana arrives on November 23rd, 2016.