Cool Stuff: See A LEGO Ewok Village As Tall As An Ewok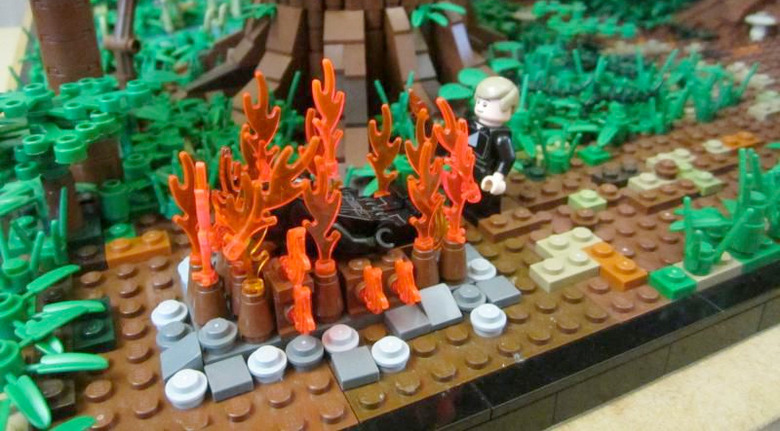 We may receive a commission on purchases made from links.
Fans of Star Wars and LEGO must be some of the most dedicated and patient people. Star Wars fans have waited 10 years for the franchise to return on the big screen and LEGO fans spend hours putting together building brick sets. And now one fan of both has built another impressive custom set that is massive and cool.
KW Vauban has built an Ewok village from Return of the Jedi that is no less than three feet tall, which is pretty much as tall as Wicket and the rest of the Ewoks from the forest moon of Endor. Check it out!
Here are some photos of the massive LEGO Ewok village (via Kotaku):
Unfortunately, we have no idea how many pieces were used to put this together, but it's definitely thousands and significantly bigger than the official Ewok village LEGO set. After all, that LEGO Millennium Falcon we recently featured was 7,500 pieces, and it was just as long as this village is tall.
All your favorite characters are accounted for, including Han Solo and Leia on the bridge and Luke Skywalker giving Darth Vader his fiery farewell. There are even some that I don't think were at the original village celebration at the end of the movie, such as Admiral Ackbar.
Of course, this isn't just a Star Wars LEGO set since there are some bonus characters that can be spotted in the village as well, including Sandy from SpongeBob SquarePants and a few other little easter eggs. You can see even more close-up images of the LEGO set over here.