'Captain America: Civil War' Is "One Of The Best Marvel Movies Ever," According To James Gunn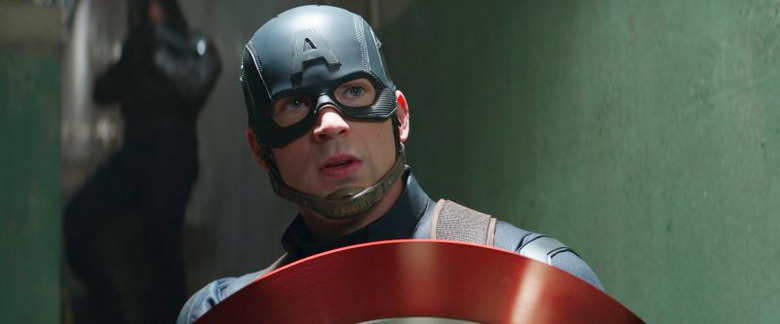 We always had high hopes for Captain America: Civil War, but that first trailer blew even those out of the water. It had big action moments and even bigger emotional ones, and a cast of characters that'd be the envy of any Avengers movie. At this point, it might be a challenge for the actual movie to live up to its own marketing material.
But if Marvel man James Gunn is to be believed, Civil War is more than up to the task. In a fan Q&A, the Guardians of the Galaxy director gushed about the new superhero adventure, calling it "one of the best Marvel movies ever" and Tom Holland's Spider-Man "off-the-charts awesome." Read the Civil War James Gunn comments after the jump. 
Yesterday evening, Gunn did a brief video Q&A on Facebook. When one fan asked for his thoughts on Doctor Strange, Gunn stated that he "really liked" the script and images, and then launched into a rave of Captain America: Civil War:
I saw Civil War and I think it's incredible. It's one of the best Marvel movies ever, and I can't believe what a wonderful job the Russo brothers did. And the cast. Oh my God, they're so good. So it's an amazing film and people are going to be really excited to see that come summertime.
And he had nothing but nice things to say about Holland's Spider-Man.
I'm trying to think about what is cool to say or not. But I will say this one thing. Tom Holland is [...] off-the-charts awesome. Off. The. Charts. Awesome. Off the charts. Truly. Hand to my heart, he's amazing.
Granted, Gunn is employed by the same company that's releasing Captain America: Civil War. Even if Gunn didn't love the movie, it's unlikely he'd tear into it publicly. But his reaction seems genuine, especially because it seems to be more or less unprompted. (Remember, the original question was what he thought of Doctor Strange.) And besides, just look at that trailer. It really does look like a good movie.
Gunn also took the opportunity to talk up his own Marvel movie, Guardians of the Galaxy Vol. 2, which begins shooting in February. Echoing Kevin Feige's comments, Gunn confirmed, "Thanos is not a big part of Guardians of the Galaxy Vol. 2. We have a separate story we're telling." He later continued:
Guardians is more about the Guardians universe. And although we're connected to the rest of the universe, and of course there's always a chance therefore of the Guardians interacting with the rest of the universe, that's not what this is. This movie isn't about leading up to that. This is about its own story, it's about the mythology of the Guardians themselves. [...]
We really wanted to just focus on the story of the Guardians and Peter Quill and his father, and how that affects everything else with their lives.
But Gunn wouldn't get much more specific than that. In line with his recent decision to stop commenting on rumors, Gunn remained tight-lipped when asked about which new characters might appear. "You'll have to wait to see who's in the next Guardians movie. I'm not giving any answers," he said. "We have a few new characters. But not too many."
Captain America: Civil War arrives May 6, 2016. Guardians of the Galaxy Vol. 2 drops May 5, 2017.