Check Out An Awesome, Previously Unseen, Alternate 'Back To The Future' Poster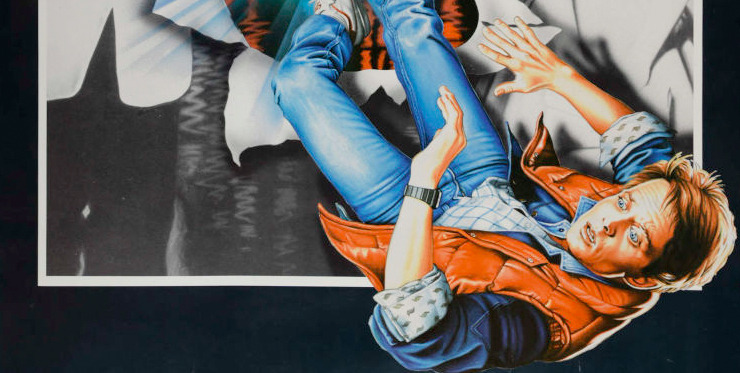 Thanks to the artwork of Drew Struzan, the posters for the Back to the Future trilogy are iconic. Countless fans have imitated the pose struck by an illustrated Doc Brown and Marty McFly next to the DeLorean time machine. But as with any movie, there are always unused poster designs that we don't get to see until after the movie is released.
In the case of Back to the Future, there are several that we've seen over the years, but one more has only just recently been unveiled for the first time. Check it out below!
Here's the never-before-seen alternate Back to the Future poster from Ewbank Auctions: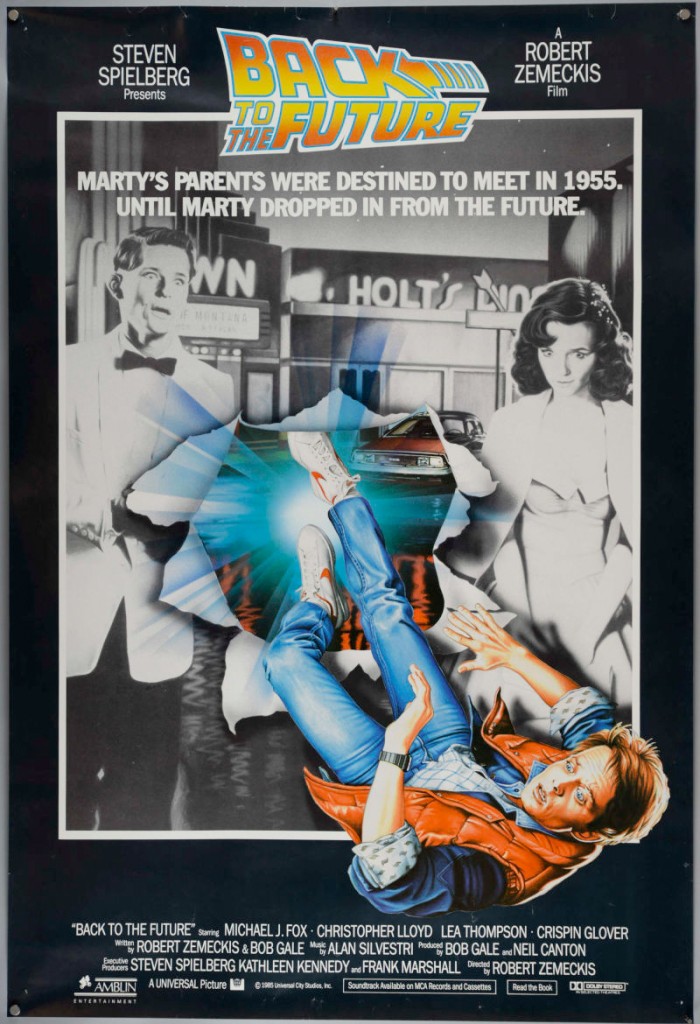 Our friends at Collider called our attention to this poster, which will be part of a series of movie poster auctions taking place in February 2016 at Ewbank Auctions. This is the first time the public has seen this unused poster for the movie. Reportedly, the poster was recently found after a former employee at Lonsdale Advertising in England came across it in their collection. What's even more interesting is that no one knows who the artist of the poster is yet, even with the internet to help us.
Unlike the familiar Struzan posters, George McFly (Crispin Glover) and Lorraine Baines McFly (Lea Thompson) are featured prominently along with Michael J. Fox as Marty falling out of his 1985 timeline and into the black and white 1955 timeline, as if a paper wall were separating them. There is no sign of Christopher Lloyd as Doc, not even in the background.
Even more interesting is that the iconic DeLorean time machine is barely featured on the poster, even though it's become a cornerstone of the franchise. You can only see the nose of the DeLorean barely peeking out, though the juxtaposition with a classic car is a cool effect in the poster design.
If you're a hardcore Back to the Future fan and you must have this for your collection, the auction house is estimating the 27x40 inch poster at £200-£400 (or about $300-$600) when it goes on the block in February of 2016. Of course, for that kind of money, you could probably pick up some kind of cool prop replica from the film as well. Still, this is a one-of-a-kind poster concept, and I can see it raking in significantly more than what's estimated, especially since this was such a big year for Back to the Future fans.