'Star Wars: The Force Awakens' Now The Fastest Film To Reach $1 Billion At The Box Office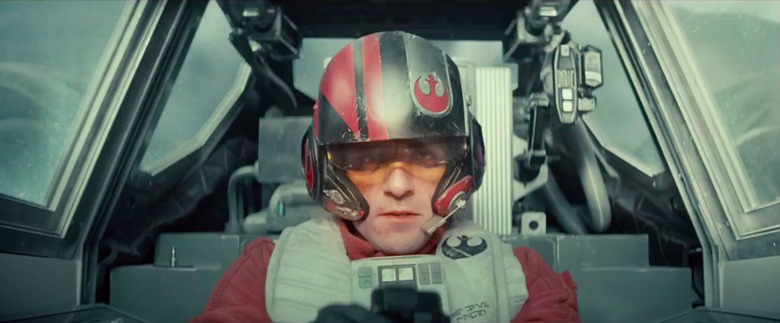 Disney and Lucasfilm just keep smashing box office records with Star Wars: The Force Awakens. The sequel already broke the records for biggest opening weekend, both domestically and internationally, and now the holiday weekend has helped the film plow through another record by reaching $1 billion in record time. Find out the latest The Force Awakens box office numbers after the jump!
For the holiday weekend, The Force Awakens is estimated to pull in $153.5 million domestically and $133.3 million overseas, bringing the total to about $1.09 billion after just 12 days. Those numbers are enough to make the movie's second weekend bigger than all but nine of the biggest opening weekends of all-time. That's insane. Jurassic World held the previous record set just this year by reaching the goal in 13 days. Universal has already congratulated Lucasfilm and Disney on their success, but I wonder if another congratulations will be in order for this new record.
Even though these are just estimates right now (via ComingSoon), usually the real numbers don't end up being lower than the estimates. So even though the official count isn't in, this record will undoubtedly be broken this weekend. In the opening weekend, some were unsure if The Force Awakens would break the international opening weekend record, but once the official numbers were in, there was no question.
Again, all this box office action is just 12 days after release, and the film will still be in theaters for a couple more months at least. And let's not forget that the film has yet to open in China. Even though the country doesn't really have a huge fanbase for Star Wars, Disney and Lucasfilm really made a huge marketing push to get the excitement flowing over there, so there will at least be some money coming from over there.
This weekend The Force Awakens also broke the record for biggest Christmas Day box office with $49.3 million, not to mention having the highest Monday and Tuesday box office totals earlier in the week, beating records previously set by Spider-Man 2 all the way back in 2004.
It's still not clear if the film will catch up to James Cameron's box office champs, Titanic and Avatar, but if the momentum continues and fans keep seeing the sequel multiple times, it's not out of the question. Otherwise, if you're not in the mood to go to the theater, The Force Awakens supposedly hits Blu-Ray and DVD next year on April 5th.