'Deadpool' TV Spot: A Jolly Guy In A Red Outfit Wishes You A Merry Christmas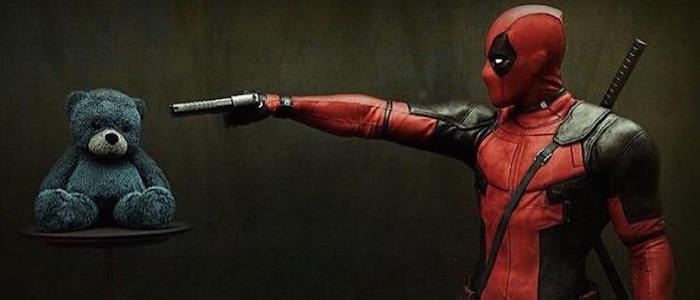 Deadpool is tough nut to crack in the pages of a comic book, where just about anything can happen without anyone blinking an eye, so watching him make his way to the big screen has been an interesting experience. Although Wade Wilson is a superhero with abilities that push him beyond the realm of a normal human, his defining trait is his mouth. This guy talks. Constantly. And he often seems more than a little self-aware about the fact that he's a comic book character.
The newest TV spot for director Tim Miller's upcoming Deadpool movie does everything that it can to sell this tricky character in 30 seconds. Whether or not Tim Miller's film ultimately works is up in the air (we've got our fingers crossed), but we'll say this much – they certainly seem to have nailed Deadpool himself, whose silliness has the potential to be overbearing if not handled with a deft touch.
Check out the new Deadpool TV spot after the jump.
The marketing for Deadpool has played up this character's pop culture awareness and this TV spot is no different. Unlike other superheroes whose movies drop trailers on Christmas Eve, Marvel's "merc with a mouth" is well aware that this is December 24 and reacts accordingly. Yes, this is a holiday-themed TV spot. Much like his comic book counterpart, the cinematic Deadpool can look outside of his panel or frame and acknowledge our world.
The only thing missing from this trailer is a gigantic fried burrito representative of an IMAX screen.
Although we've seen some of this footage before, the spot contains a handful of new shots. As with some of the previous trailers, the best bits we've seen so far involve Ryan Reynolds' Deadpool interacting with Colossus, the metal-skinned X-Man who surely has no time for this guy's shenanigans. Right now, it's unclear how deep the connections between Deadpool and the rest of 20th Century Fox's X-Men movies will run, but it's fun to finally see a cinematic Colossus who actually looks like his comic book counterpart. After all, previous X-Men films seriously dropped the ball on both Deadpool and Colossus in huge, unforgivable ways.
This spot arrives hot on the heels of yesterday's trailer announcement video, where Deadpool himself revealed that a new trailer will arrive on December 25. Naturally, Christmas garb was involved and since the footage premiered on ESPN, basketball players were name-dropped. You've got to hand it to 20th Century Fox's marketing department – it's hard to watch these spots and not walk away with a general idea of what this slightly niche character is all about.
Deadpool, which also stars T.J. Miller, Morena Baccarin, Gina Carano, Ed Skrein, and Brianna Hildebrand, opens on February 12, 2016.