'Avatar 2': James Cameron Confirms Christmas 2017 Release, Updates Production Progress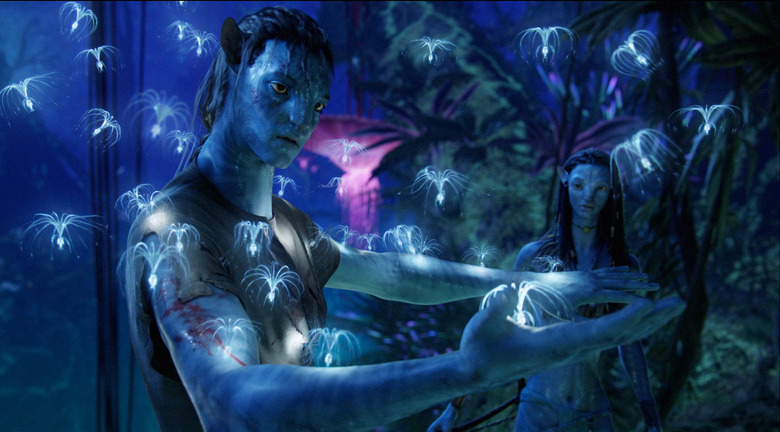 It's been six years since Avatar hit theaters in 2009, and we still won't get the developing sequel until 2017. Ever since 20th Century Fox announced that there would be three sequels arriving in 2017, 2018 and 2019, many have assumed they would each arrive in December each year like the original film. Now director James Cameron confirms the Avatar 2 release date being eyed is Christmas 2017. Plus, the filmmaker also has an update on the status of production, which is gearing up to start shooting very early next year.
Speaking to the Montreal Gazette (via Collider) about the Avatar-themed Cirque Du Soleil show Toruk: The First Flight, conversation eventually steered towards the Avatar sequels, and that's when Cameron confirmed the Christmas 2017 release plan:
"Christmas of '17 is the target...At least, that's what we've announced. But I don't consider that to be as important as the fact that when we get all three films done, we drop them a year apart. I call it a meta-narrative that runs across the three movies. Each film stands alone, but it also tells one much larger story."
Considering the fact that Avatar 2 has been rumored for a release in 2014, 2015, 2016 and now announced for 2017, anything can happen with the delay of this movie, but when you hear Cameron say where they're at production-wise, it sounds like they'll meet the date this time:
"We have design more or less finished, which is an enormous task. It's been about a two-year task. [We've finished] all the creatures and the landscapes, and the new worlds within the world of Pandora that you see. The writing is ongoing, but almost finished. Technical development is done. Stages are done. Infrastructure. So we're really poised to start after the first of the year."
Maybe in 2016 we'll finally have some updates about the story and characters in Avatar 2 once the movie is actually in front of cameras and on motion-capture stages. Cameron recently said that he wants the sequel to prove that the first film's success wasn't just a fluke. If that's true, then the story for Avatar 2 needs to be far less derivative than the first film, and it can't just rely on the stunning visual effects and state-of-the-art technology to carry the movie. And maybe killing off Sam Worthington's character in favor of following Zoe Saldana wouldn't be a bad idea either.