That Animated Spider-Man Movie Will Swing Into Theaters A Little Later Than Expected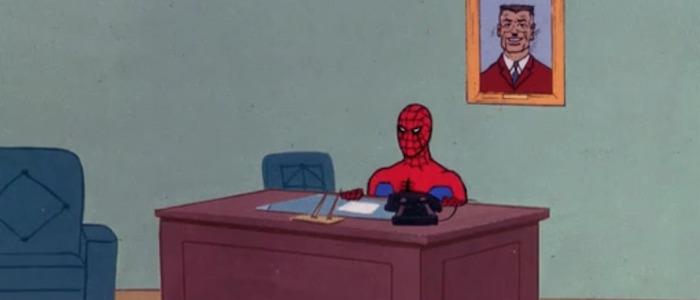 The Amazing Spider-Man 2 was a special kind of disaster. A year and a half removed from the wreckage, it has become fascinating in an anthropological sense – here is a movie that broke one of the most popular movie franchises in Hollywood industry and gave a major studio a black eye so severe that they had to sit down with Marvel Studios and Disney because they no longer had any idea what to do with the world's most popular superhero not named Batman.
The end results: Sony signed off on Peter Parker joining the Marvel Cinematic Universe in Captain America: Civil War before getting his own solo movie that is set for release on July 28, 2017...and a new animated Spider-Man movie with no connection to his live action counterpart from directors/miracle workers Chris Miller and Phil Lord. However, that second project has undergone a delay and will no longer open in the summer of 2018. It has shifted to a new date with a handful of interesting, if not solid, implications.
According to Exhibitor Relations, Sony's untitled animated Spider-Man movie will now open on December 21, 2018, bumped five months from its original July 20, 2018 release date. So get comfortable. This iteration of Spidey is literally three years away. By the time he swings into theaters, we'll have seen Tom Holland play Spider-Man twice. We still haven't even seen a picture of him in costume.
Sony's ANIMATED SPIDER-MAN flick will now cast its web 12/21/18 instead of summer 2018.

— Exhibitor Relations Co. (@ERCboxoffice) December 22, 2015
Although Sony splitting Spider-Man into two completely separate franchises certainly seems weird, it's the exact kind of uphill struggle that has defined the careers of Lord and Miller. With projects like Cloudy With a Chance of Meatballs, 21 Jump Street, and The LEGO Movie, they delivered some of the best mainstream movies in recent years despite each project being built around a core concept that was totally rotten. So what happens when you give them a character as fundamentally sound and well-liked as Spider-Man and the total freedom of an animated world? Magic. Maybe. It's easy to trust these guys. Hell, we have to trust these guys because they're also making that Han Solo spin-off movie and we don't want to imagine a world where two certified geniuses somehow screw up two beloved characters.
Anyway, we have literally no idea what Lord and Miller's Spider-Man will look or feel like, so here's the theme song to the original Spider-Man cartoon. If the new movie is half as much fun to watch as this thing is to sing while stuck in traffic, then we are all in for a treat.