Kurt Russell Hasn't Seen 'Guardians Of The Galaxy' But Still Considering Sequel Role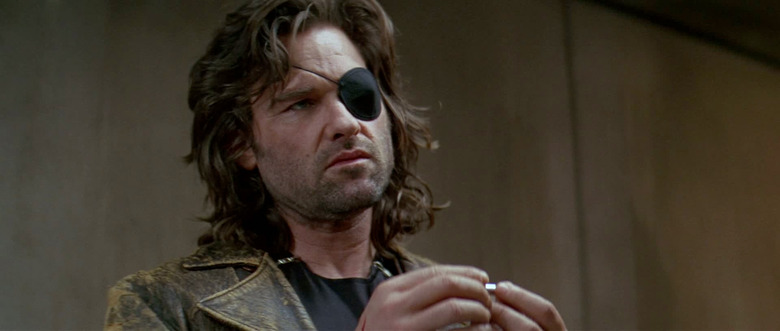 Not long ago, a big rumor about the identity of Star-Lord's father in Guardians of the Galaxy Vol. 2 was circling online, prompting James Gunn to vehemently debunk it and lament spoiler culture in general. But a little while after that, a far less spoilerly detail about the same character surfaced with word that Kurt Russell was in the running to play the mysterious character.
Now the actor himself has confirmed that he's in the running for the role. However, before he seriously considers it, he needs to sit down and watch the first one, because he hasn't watched it yet, and knows absolutely nothing about it. Find out more below!
Kurt Russell is one of those people who is just cool enough for us to forgive that he hasn't seen one of the best movies of 2014. Some actors just aren't as into movies as we are, and that's fine. Russell was honest about his familiarity with Guardians of the Galaxy when speaking on the Happy Sad Confused podcast (via ComicBookMovie.com) when he said:
"I literally got a phone call two days ago about this. I've never seen 'Guardians of the Galaxy'. I don't know anything about it. I'm one of the four idiots that's never seen it. Many times I've heard 'That's a really fun movie, a really good movie [with] great characters.' I don't know it."
So how did the conversation go when Gunn asked him to be in the movie? Russell explains:
"I didn't realize that the man [James Gunn] had written and directed it. So we talked to each other on the phone and I just had to be honest and say, 'Thank you for considering me, I have to read it, and I have to watch the movie because I can't bring anything for you. I've got nothing to offer here.' So, I'm amazed to get asked about this because everybody knows more about it than I do."
At least Russell acknowledges that he's made a bit of a mistake by not watching the movie yet. And it's good to know that he didn't just turn down the role simply because he didn't know anything about the first movie. Surely his agent has been telling him how this is an opportunity he shouldn't pass up. After all, if Russell can make time for a glorified cameo in Furious 7, then he can play this pivotal role in Guardians of the Galaxy Vol. 2 in 2017.
As for who Russell would be playing, that secret seems to remain under wraps if Gunn's debunking of the previous rumor is true. Only Gunn and a few people knew who Star-Lord's father was going to be after the first movie, but now that the script has been passed around, surely plenty more people are knowledgeable on the matter.
The original cast of Chris Pratt, Zoe Saldana, Dave Bautista, Vin Diesel and Bradley Cooper will all be back, and hopefully we'll get some more of Glenn Close and John C. Reilly this time as well. Otherwise, stay tuned to see if Kurt Russell ends up in the movie and who else joins the sequel's cast.
Guardians of the Galaxy Vol. 2 arrives on May 5, 2017.