Jeremy Renner Will Be 'Undefeated' In Biopic About Boxer Rocky Marciano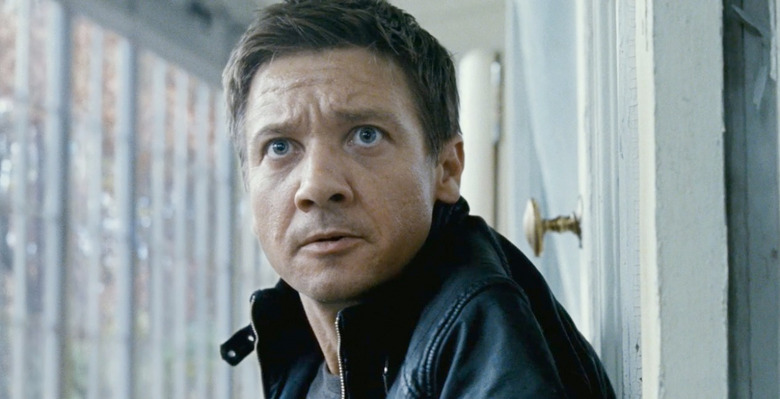 While this year saw the return of Rocky Balboa training the son of Apollo Creed on the path of becoming a new boxing champion, Jeremy Renner is looking to tell the story of a real boxer named Rocky in a new biopic.
The Bourne Legacy and The Avengers franchise star is attached to star in Undefeated: The Rocky Marciano Story, and as you may have guessed, it will tell the story of the iconic boxer from his childhood to his untimely death. As the title implies, he's the only heavyweight boxing champion to retire from the sport with an undefeated record.
Deadline first reported the news of the Rocky Marciano movie in a story about writers Samuel Franco and Evan Kilgore landing agency representation. The two writers behind last year's Black List script Mayday 109 are writing the Rocky Marciano biopic with Morris S. Levy producing by way of his Mega Films banner, who owns the rights to Marciano's life story by way of his brother Lou Marciano.
This will be the first time the story of Marciano has been told on the big screen, and we'll see his life unfold from his early days as the son of Italian immigrants through his dropping out of high school into his amateur and professional boxing career, and up to the tragic plane crash that killed him in 1969.
Marciano is one of the most iconic boxers of all time, holding the world heavyweight title from September 23, 1952 to April 27, 1956, with 43 out of 49 of his fights ending with knockouts. Throughout his career he faced such revered boxers as Jersey Joe Walcott, Roland La Starza, Ezzard Charles (twice), Don Cockell, and Archie Moore.
Playing Marciano could turn into an awards contender role for Renner, but I'm not entirely sure he has the dramatic chops to pull it off. Renner is by no means a bad actor, but there's something about him that just feels sort of bland. He had some trouble carrying the franchise spin-off The Bourne Legacy, though the script is probably more to blame for the film's shortcomings, and he only seems to work in The Avengers and Mission: Impossible as a supporting character. So I can't see myself having high interest in this role unless he really goes all out for it.
It sounds like this project is still in early development, so we may not hear about it for awhile. Otherwise, we'll see Renner back in superhero mode in Captain America: Civil War next year.