Which New 'Star Wars: The Force Awakens' Character Was Originally Supposed To Die?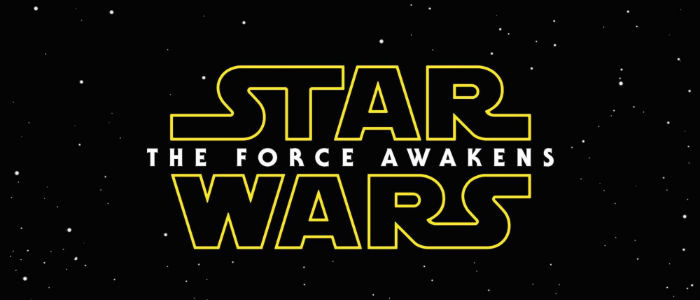 With Star Wars: The Force Awakens now in theaters, the filmmakers and stars of the movie are starting to open up about the secrets they've had to keep for the past couple of years. And one little tidbit that has come out of the woodwork during this time is word that one of the new characters in The Force Awakens was originally supposed to die. But since we want to avoid any major spoilers as best we can for those who haven't seen the movie yet, we'll leave that information after the jump.
Speaking with GQ Magazine, actor Oscar Isaac revealed that his Resistance pilot character Poe Dameron was originally going to die very early on in The Force Awakens. Here's how the magazine explains what Isaac told them during their interview with the actor:
Isaac says he had been summoned to Paris for what he suspected might be a role in The Force Awakens. Sure enough, earlier that day, he had met with Abrams, screenwriter Lawrence Kasdan, and Lucasfilm president Kathleen Kennedy, and Abrams had pitched him the character of Poe Dameron, a badass fighter pilot battling against the remnants of the Empire.
"He's amazing!" said Abrams.
"Sounds good!" thought Isaac, whose first experience in a movie theater had been seeing The Empire Strikes Back.
"He opens the whole movie!" said Abrams.
"Sounds great!" thought Isaac.
"And then," Abrams went on. "He dies."
"Oh," thought Isaac.
When you look back on The Force Awakens, it does feel a little cheap that Poe Dameron just all of a sudden comes back alive to save the day when Han Solo, Chewbacca, Finn and Rey come under attack at Maz Kanata's castle. His return is explained away in a quick exchange that Poe has with Finn when they reunite at the Resistance base where the pilot explains he woke up somewhere at night in Jakku, nowhere near the ship or Finn. But there are plenty of instances when you think a hero is dead and they come back inexplicably. So even though it's a bit sloppy, it kinda works in the end.
So how did Isaac end up having the significant role that he does now? The actor explained, "I went back home [to New York], and I thought about it. Then I wrote him and said, 'Okay. I'll do it!' I figured it would be a cameo: I'll come in, do my thing, and maybe it's actually better not to have to sign myself up for three movies." However, after Isaac decided, Abrams had already retooled the script and said, "Never mind. I've figured it out. You're in the whole movie now." And Isaac says, "I was like, 'Holy shit! Alright, cool.'"
Personally, I think it was a much smarter move to bring Poe Dameron back, regardless of whether or not he was played by the fantastic Oscar Isaac. I can't imagine being as invested in that Resistance rescue at Maz's castle or the assault on Starkiller Base without Dameron inside one of those X-Wings. He gets a couple great moments to show off how great of a pilot he is, and to have what Kylo Ren even calls the best pilot of the Resistance killed before all that in a TIE Fighter crash without showing how great of a pilot he is would have been a travesty..
Now we get to see how Finn and Poe continue their friendship that quickly blossomed in their escape from the First Order Star Destroyer, and hopefully Poe has just as significant of a role in Star Wars: Episode VIII.