Captain America Getting A 75th Anniversary Special On ABC In January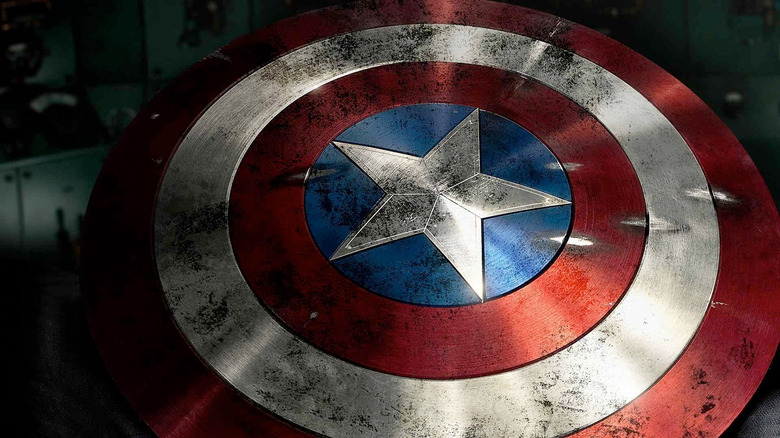 If you keep up with this site regularly, then you probably already know that next year is a big one for Captain America. The third film in the Marvel superhero's film franchise is Captain America: Civil War, and in it we'll see The Avengers fighting against each other. But it's also an important year for Cap for another reason, because it's his 75th anniversary.
Captain America was created by Joe Simon and Jack Kirby back in 1941, and for the superhero's milestone anniversary next year, ABC is airing a one-hour special that will explore the 75-year history of the character from the pages to the big screen. And if that doesn't sound appealing enough, apparently there will be some kind of exclusive announcement from Marvel Comics during the airing of the special. Find out when you can watch below!
ABC will air Marvel's Captain America: 75 Heroic Years on Tuesday, January 19th at 8pm ET/PT. It will feature plenty of familiar faces from the big screen's newest Captain America, Chris Evans, to co-stars like Hayley Atwell, along with Marvel Studios figures Louis D'Esposito, Marvel legend Stan Lee, and creators Joe Simon and Jack Kirby. And because this is an ABC production, Agents of SHIELD cast members Clark Gregg, Ming-Na Wen and Chloe Bennet will be appearing as well.
Here's an excerpt from the press release for the Captain America 75th anniversary special:
New York, 1940. A new era on the horizon. Little did the world know then that this decade would shape the course of history in ways never before seen. But two men, who walked those New York streets, a pair of artists and creators, had a strong feeling of what was to come. They were Joe Simon and Jack Kirby, two first-generation Jewish-Americans who believed in their country, believed that the atrocities taking place in Europe needed to be answered, and most importantly, they believed in freedom. And it was an image of freedom that they would create...
Captain America has been the moral compass that has inspired generations to do better and believe in more than themselves. Whether it be leading The Avengers or fighting for his beliefs, even when it meant taking sides against those closest to him during Marvel's Civil War, "Cap" has been a beacon of light in the Marvel Universe and a central figure in the vast and dynamic world that Marvel fans know and celebrate today.
If anything big comes from that Marvel announcement, we'll be sure to let you know. Otherwise, you can still watch the first trailer for Captain America: Civil War right here, and take a look at our breakdown of the footage for a closer look.