Cool Stuff: Netflix Introduces Socks That Will Pause Your Show If You Fall Asleep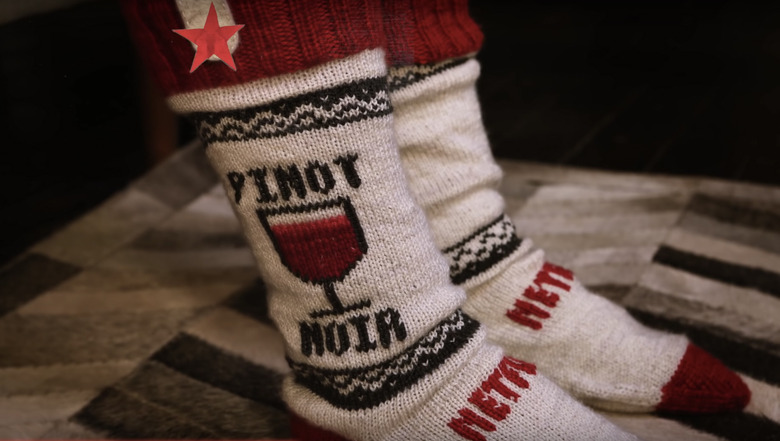 After debuting a homemade Netflix and Chill button, the streaming service has delivered another cool gadget that might be something their technologically inclined binge-watchers want to check out. Netflix has just unveiled a design for socks that detects when you fall asleep and pauses whatever movie or TV show you were watching. Check them out below!
Here's the video introducing the Netflix socks (via Fashionably Geek):
Unfortunately, the problem is that just like the Netflix and Chill button, this is something that you have to build yourself. And since not all of us are electrical engineers or have spare electronic parts lying around, that could prove to be difficult. However, for those who are able to put something like this together themselves, they've provided the instructions on how to do it as well. And if you're curious about the sleep detection technology, they explain:
We've based our sleep detection system on a popular method called actigraphy. An accelerometer detects when you've stopped moving for a prolonged period of time and triggers a signal to your TV that pauses Netflix. When it detects that you've dozed off, an LED light in the cuff of the sock flashes red, warning that the pause signal is about to be sent to your TV. Any motion will stop it from firing.
The accelerometer is very sensitive to little movements, so it's good at detecting when you're just sitting still, raptly watching Netflix, and when you've actually fallen asleep.
Honestly, I still don't understand why Netflix doesn't make some extra cash by manufacturing things like this, but whatever. The good news is that even if you don't have the electrical components to build these special socks, they still provide the patterns to knit the socks. And the patterns bring elements from all your favorite Netflix shows to your feet such as Bojack Horseman, House of Cards, Jessica Jones, Daredevil, Master of None, Orange is the New Black, The Unbreakable Kimmy Schmidt and more. Here's a couple examples (get the layouts right here):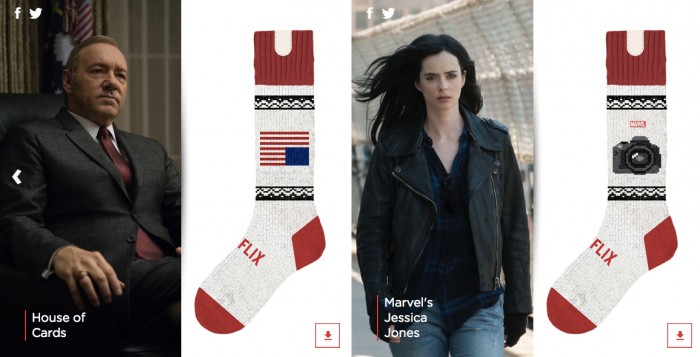 You may not be able to have these cool socks that stop whatever show you're watching and thus changing your life, but you could make yourself some cool new Netflix socks. Plus, it's the holidays, so maybe you can get to work knitting some last minute gifts for all your friends who just love binge-watching Netflix with cozy feet.