Star Wars Bits: Daisy Ridley Has Read 'Episode 8', Rogue One Details, Han Solo Casting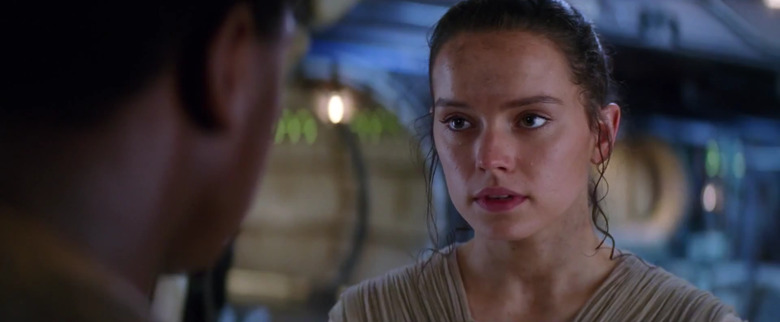 This edition of news from a galaxy far, far away includes:
Daisy Ridley has read the Episode 8 script
Star Wars in Concert will be back in 2016
A NASA engineer explains how real Death Star would be built
Some real military personnel will be extras in Rogue One
The Death Star model from A New Hope was once lost
Stephen Colbert convinces Harrison Ford to do The Force Awakens
Star Wars: Kanan comic book will be canceled in 2016
How do you cast a young Han Solo?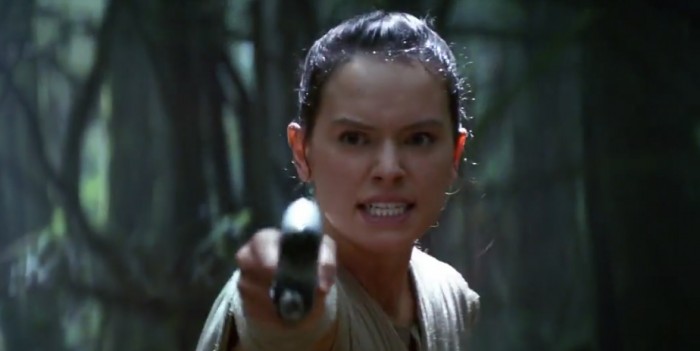 Star Wars: The Force Awakens is out there now, and soon enough everyone will move on to being excited about Star Wars Episode VIII. In fact, Daisy Ridley already knows what's in store for her new character, as she revealed that she already ready the script. When asked whether she read what Rian Johnson had cooked up, she said, "I have. It's very good; very good. Let's see VII first and then we'll talk about VIII." I'm sure we'll be talking about VIII plenty in the future. For more from Ridley, read the full interview over at Variety.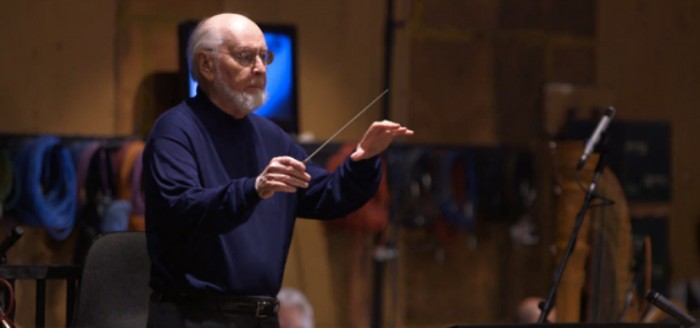 Star Wars in Concert will be making a comeback in 2016 after touring around the world in 2009 and 2010. The previous iteration of the concert had Anthony Daniels (who plays C-3PO) hosting, telling the story of Star Wars in between music pieces that were accompanied by clips from the movies on a massive screen behind the orchestra. Now the concert will return in 2016, and if you want to find out how to get tickets as soon as they are available, sign up over at the official Star Wars in Concert website.
An engineer at NASA explained how a Death Star would be built if it were real.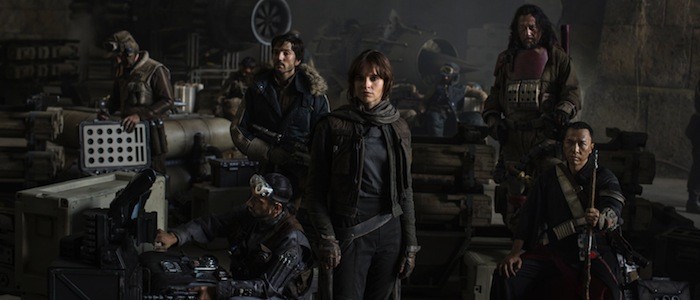 Some real military personnel got to be extras for Star Wars: Rogue One. An article at Forces.TV (via MakingStarWars.net) explains that about 40 current and former members of the Royal Navy, the British Army and the Royal Air Force were hired to play X-Wing pilots and ground crew in Rogue One. That should add a nice level of authenticity to the proceedings. It's not the first time Star Wars has used real military personnel in a movie, since some Marines played the Special Edition Stormtroopers with dewbacks in A New Hope.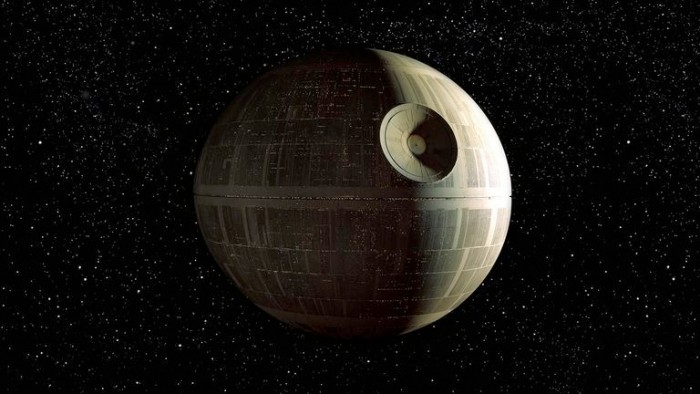 Did you know that the original miniature model used for the first Death Star in Star Wars: A New Hope was lost for a short period of time but then found again? You won't believe how this prop was passed around from an antique shop to fans, one of whom now has the iconic Space Station as part of his collection. Read the full story over at StarWars.com right here.
Stephen Colbert had to convince Harrison Ford to do Star Wars: The Force Awakens.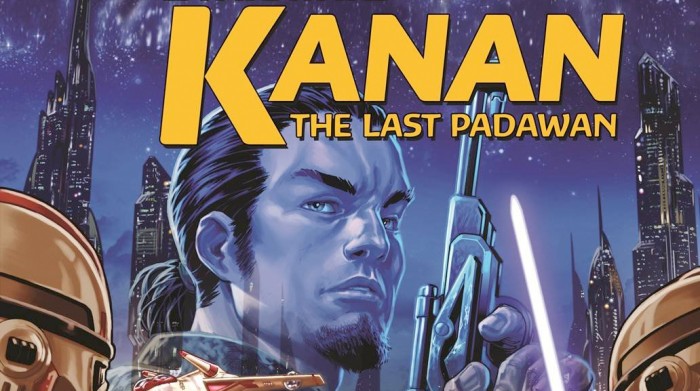 The comic book series Star Wars: Kanan is getting canceled. It's just not selling as well as the other Star Wars comics, so it will be ending after the 12th issue next year. It was originally planned as a six-issue miniseries, but got extended due to solid early sales before readers started falling of. Issue #9 is on shelves now with three more to go, so enjoy it while you can. [Bleeding Cool]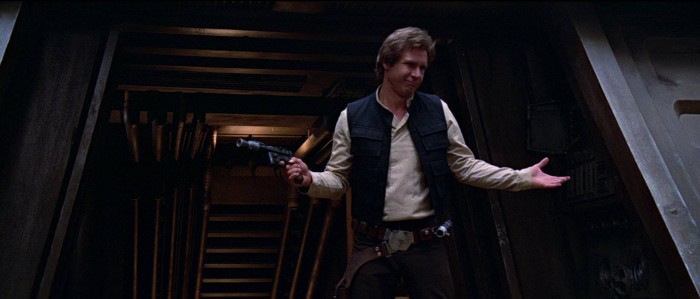 Vulture recently sat down with Lawrence Kasdan, who is writing the Han Solo spin-off as A Star Wars Story for his last film in the franchise, and asked him how they even begin to cast a young Han Solo. Kasdan says:
You want someone who isn't going to be exactly like Harrison, you want someone who suggests him. It's like when you adapt a book, and I've adapted a couple: You don't want to adapt it word for word, you want the essence to come through. With Harrison, though, it's not easy to find someone with those kinds of qualities. He's like Spencer Tracy, and what does a young Spencer Tracy look like?
The hunt is still on to find an actor to take the coveted role, with everyone being in consideration apparently.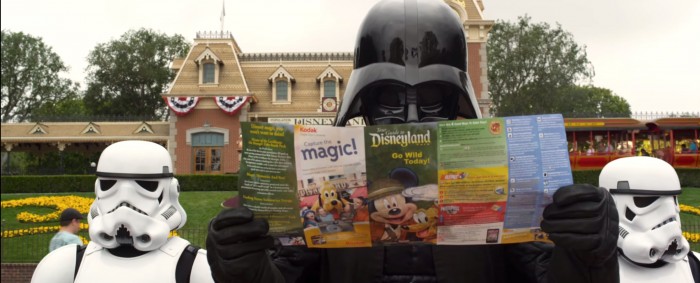 If you're heading to any Disney theme parks dressed up as your favorite Star Wars character, you might want to be aware of some new security policies that could change your wardrobe a bit. New rules dictate that individuals over the age of 14 cannot wear costumes or masks on the properties, and Disney will also not allow any fake blasters in the park. In fact, they won't be selling or displaying any blasters either. All that along with increased security officers on the scene is in an effort keep the park safe for attendees. That might seem a little extreme, but sadly, these are the times we live in. [Deadline]