Paramount And Hasbro Plan Shared Universe For 'G.I. Joe', 'M.A.S.K.' And More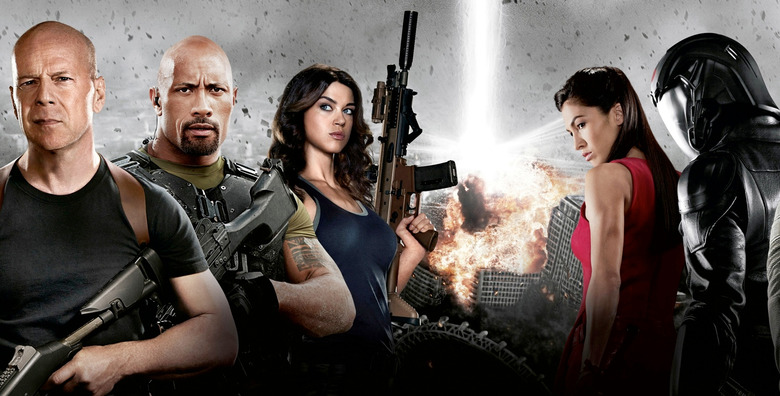 Some fans of both the Transformers and G.I. Joe film franchises based on the Hasbro toy lines of the same name have been interested in seeing the two worlds collide in a crossover movie. As perfect as that would be, it doesn't sound like it's in the cards. However, Paramount Pictures and Hasbro have some other plans to create a shared universe for a few toy-based franchises.
The established franchise of G.I. Joe will soon have a shared universe created that will include four other Hasbro toy brands: Micronauts, Visionairies, M.A.S.K. (Mobile Armored Strike Kommand) and ROM. More details below!
This news comes not long after Paramount had set Akiva Goldsman to run a writers' room for both G.I. Joe and Micronauts, and it turns out the Oscar-winning writer will be in charge again for this shared universe. According to THR, Allspark Pictures will produce the films while Hasbro president and CEO Brian Goldner, executive vice president and chief content officer Stephen Davis, and head of film development Josh Feldman will work with the studio to shape the new universe.
Since it's early in development, it's not clear if these other franchises will be introduced in a new G.I. Joe movie, or if they'll all have their own movies leading up to some kind of crossover like The Avengers. There's also the chance that some characters will merely cross over between movies, as opposed to bringing them all together in a single movie. After all, with all these teams in play, the screen could get pretty crowded.
If you don't know anything about Micronauts, Visionairies, M.A.S.K. (Mobile Armored Strike Kommand) or ROM, we'll explain each of the teams heading to the GI Joe shared universe below.
Micronauts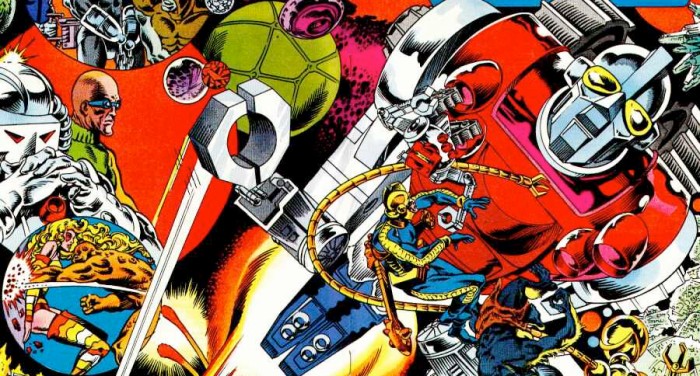 According to Wikipedia, the Micronauts originate in the Microverse, a microscopic series of diverse habitats that are linked together in the fashion of molecule chains. The original team comes together in response to the threat posed by former academic and now murderous dictator, Baron Karza. Commander Arcturus Rann, returning from a thousand-year deep space voyage in suspended animation, and Biotron, his robot co-pilot, return on the HMS (Homeworld Micro Ship) Endeavor, to discover Karza has slain the royal family, who are in fact Rann's parents. What follows is an epic war across the Microverse pitting Rann and his allies against Karza. The toy line was unique in that it allowed parts from all the figures to be disassembled and used on the other figures
The Visionairies
Visionaries: Knights of the Magical Lights follows a team of brave knights, men and women of vision, who were given animal totems, each representing their true self in animal form. Some of the knights were armed with staffs that also had great powers such as Wisdom, Knowledge, Destruction, Invulnerability, Fear and more. Others without staffs were given the ability to empower vehicles. And the two sides end up battling for control of all the magic, as well as their home planet of Prysmos.
M.A.S.K. (Mobile Armored Strike Kommand)
Acting as a blend of G.I. Joe and Transformers, this animated series and toy line focuses on a law enforcement task force led by Matt Trakker as they fight against V.E.N.O.M. (Vicious Evil Network of Mayhem), a criminal organization led by Miles Mayhem.
ROM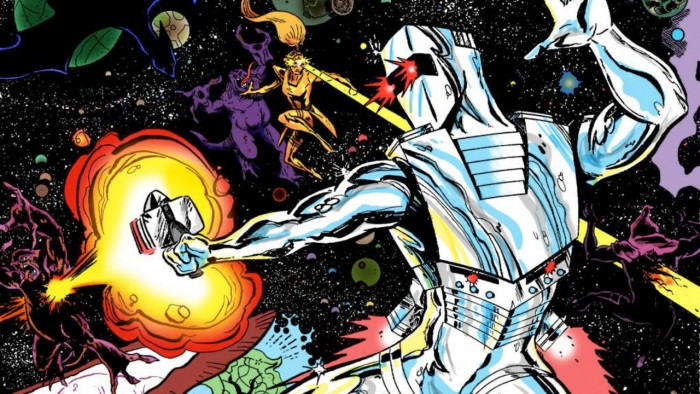 Based on a comic book, ROM is more than a simple cyborg, being originally from a utopian society on a planet called Galador. When a group of dark magical beings called Dire Wraiths threaten his planet, he volunteers to be transformed into cyborg warriors called Spaceknights, so that they can defend the planet from the invaders.
***
There doesn't seem to be an easy way to tie all these franchises together, with the exception of G.I. Joe and M.A.S.K., but Paramount and Hasbro are certainly going to try. We have no indication as to when we might see this universe start to form on the big screen, but stay tuned to see what happens with these toy film franchises.