'High Rise' Trailer: Tom Hiddleston Teases Luxury Living In A Most Ominous Way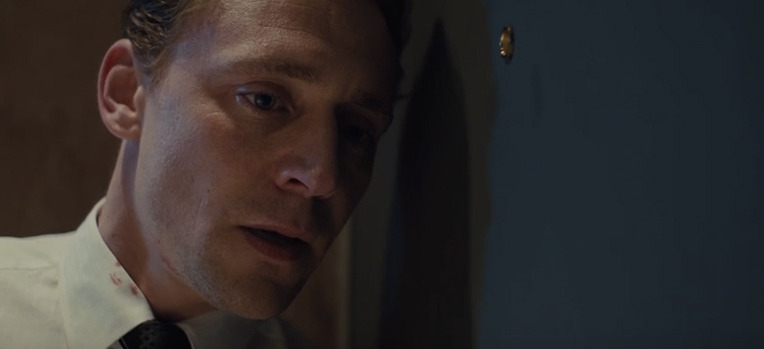 After premiering at the Toronto International Film Festival earlier this year, Ben Wheatley's adaptation of J.G. Ballard's 1975 novel High-Rise was finally picked up by Magnolia Pictures for release via their niche distribution arm Magnet Releasing. And with that deal in place, we now have the first High-Rise trailer, which functions as both a teaser for the movie and an advertisement for the titular London apartment complex where strange and vicious things may be afoot, all narrated by star Tom Hiddletson.
Here's the High Rise trailer from Studiocanal UK:
Just going by the footage in this teaser trailer, Ben Wheatley shot one hell of a beautiful movie. The shot composition and production design is just spectacular. But it also looks like this isn't going to be the kind of film that Tom Hiddleston's more mainstream fans will enjoy. It feels a lot like a David Cronenberg film, specifically his adaptation of Ballard's novel Crash.
The film has received reviews all over the place, with THR saying:
Rarely have so many classy ingredients added up to such a muted, muddled, multi-story mess. Of course, it is still better to make an ambitious failure than a boring success. A true disaster movie, in all senses, High-Rise is ultimately an ambitious, brilliant failure.
So perhaps there are a lot of brilliant pieces here, but they just don't quite come together. That perception isn't surprising since many considered Ballard's novel to be unfilmable. However, other critics loved the movie, with Scott Weinberg at Nerdist saying it "does a remarkable job of bringing a fascinating, difficult novel to the big screen." Matt Donato at We Got This Covered says, "High Rise is artfully sophisticated madness — barbarism of the highest order, if you will. Wheatley has an eye for regal destruction, as we watch society crumble one floor at a time."
You're better off probably just seeing it for yourself. But if you're not sure what the film is about after that vague, viral-esque teaser trailer, here's the description from TIFF earlier this year:
The film follows a young, respectable doctor, Robert Laing (Tom Hiddleston, also appearing at the Festival in I Saw the Light) who moves into a new luxury apartment seeking anonymity. The building, a Brutalist concrete tower block, is inhabited by eccentric tenants who let off steam in endless rounds of themed parties and raucous, drink-and-drug-fuelled orgies. Sitting literally atop this insular society is the high-rise's architect and owner, Mr. Royal (Jeremy Irons), whose penthouse suite beggars description and has nothing to do with the rest of his design. As Robert settles into his new abode without ever really unpacking properly, the tower and its social complexities begin to take over his life.
Royal says he built the high-rise as "an agent for change," but what Ballard and Wheatley both focus on is the class strife brewing between residents of the upper and lower floors. What starts out as competitive hijinks takes a turn toward tribalism and anarchy as the whole edifice begins to rot from within.
High Rise will arrive sometime in 2016.