VOTD: 'Tell Me About John' Pays Tribute To The Late, Great John Candy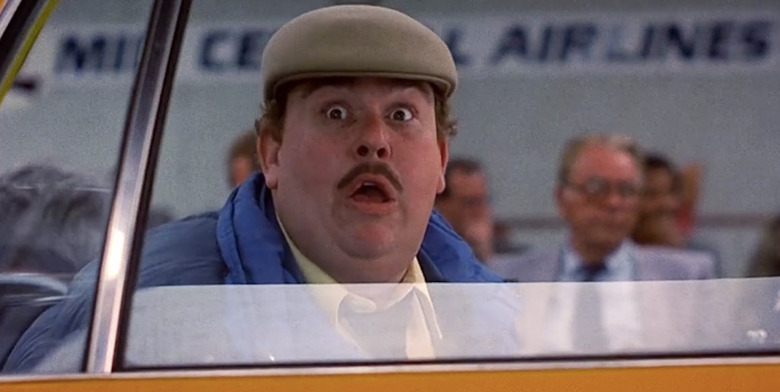 Spaceballs, Uncle Buck and Cool Runnings star John Candy would have been 65 this past Halloween, but sadly the comedy star died of a heart attack in March of 1994 at just 44 years old. He's one of many comedic minds that left us far too soon, and we can only wonder what the comedy world might be like today if Candy were still around.
For those who might be missing John Candy during the time of year when both Home Alone and Planes, Trains & Automobiles are playing all over a TV, a short tribute to the actor has been put together with archival film, TV and stage clips, as well as kind words from those who worked with him over the years.
Here's the John Candy tribute Tell Me About John from One Perfect Shot:
Voiceover clips come from the likes of fellow comedians such as Dan Aykroyd, Martin Short, Harold Ramis and Dave Thomas, not to mention director John Hughes, actor Tom Hanks, and even Wayne Gretzky. You really get the impression that Candy was someone who was loved for not just what he did as a comedian, but also who he was off screen.
Though we didn't lose Candy to something as tragic as substance abuse like so many talents before and after his time, that doesn't make the loss any easier to swallow. Candy will be missed by those who never knew him and will never know him, and that's a real testament to the legacy he left behind.