Be Warned: 'Star Wars: The Force Awakens' Reviews Will Start Hitting On December 16th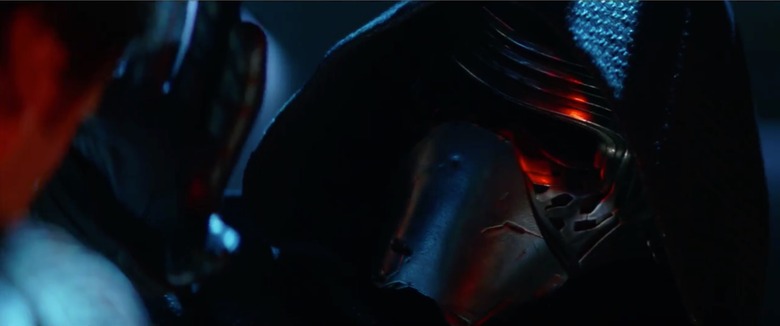 With just five days until the first nationwide screenings of Star Wars: The Force Awakens start playing on December 17th, we're in the home stretch of anticipation for the sci-fi sequel. However, that also means that it's going to get a lot more dangerous to be online soon as reviews and reactions following the premiere and likely a couple other private screenings begin to make their way online.
If you're worried about spoiling anything for yourself, you may want to start treading carefully as soon as the clock strikes 12am Pacific time on December 16th. That's when the embargo lifts on The Force Awakens reviews, so social media and all your favorite sites will be posting their reaction to the movie. But the good news is, our review will be spoiler-free.
Our own Peter Sciretta will be attending the premiere of Star Wars: The Force Awakens in Los Angeles on Monday, December 14th. The city is already blocking off streets to set up the red carpet and logistics for what will be a massive, star-studded event that the trades are saying is even bigger than the Oscars.
The film is scheduled to start playing at 6:30pm Pacific time (though these premieres never start on time), so about two hours and fifteen minutes later, you'll start getting reactions online. But didn't we just say there was an embargo on reviews and reactions until December 16th?
Yes, but remember, even though press are under an embargo for their review or reactions (which have also been requested remain spoiler-free), anybody else in attendance who isn't covering the movie as press will be able to say whatever they want online afterwards. So some of your favorite celebrities might be saying some stuff about The Force Awakens on Twitter, Instagram or whatever other social media the kids are using nowadays.
Otherwise, the film will screen for critics as well as other cast and crew the next day on December 15th, so even more people will have seen the movie that you can't wait to feast your eyes upon. So from December 14th onward, just be mindful of where you're navigating on the internet when you're reading about The Force Awakens.
Even in the days following the nationwide debut of The Force Awakens, we'll be sure to tread carefully as far as spoilers are concerned. So if you're not seeing the movie on opening day or even opening weekend, we won't be posting spoilers on the front page or without ample warning so you don't ruin anything for yourself.
As always, stay tuned right here for all the latest Star Wars updates, including Peter Sciretta's review of The Force Awakens coming in just a few days.