These New Olly Moss 'Harry Potter' Covers Will Make You Want To Buy The Books Again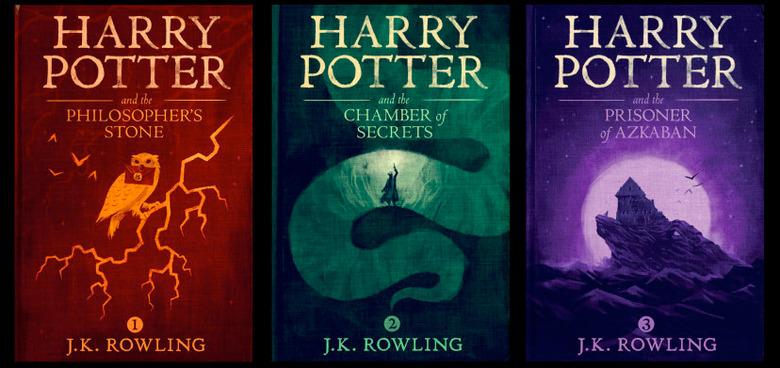 One of our favorite artists is Olly Moss. He's the one who made those incredible silhouette posters for the original Star Wars trilogy, which were recently perfectly parodied for a series of Spaceballs posters by Joshua Budich, on sale now. And at one point, he created a cool little piece for Harry Potter and the Deathly Hallows Part I for Empire Magazine.
Now Moss has delivered some even more impressive Harry Potter artwork, for all seven of the books in J.K. Rowling's fantasy series. And you'll be able to get your hands on them pretty easily, because they're the new covers for the Harry Potter eBooks that are available right now. Check them all out below!
Here's all seven Olly Moss Harry Potter book covers from Pottermore: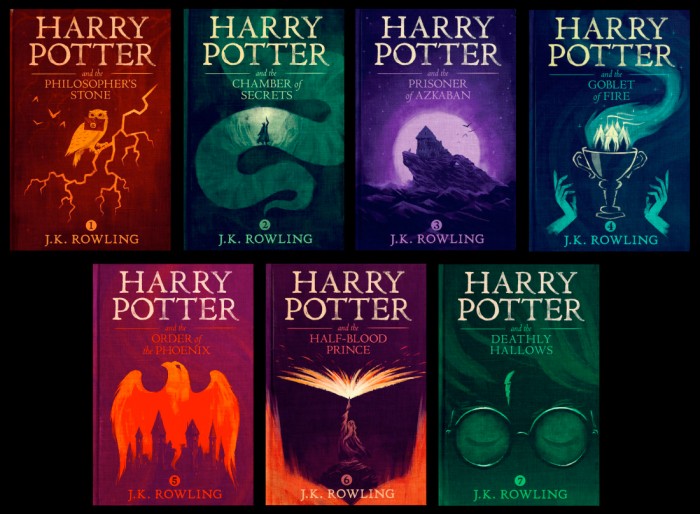 Moss recollected how he came to fall in love with Harry Potter, which wasn't something he was initially drawn to at all:
I skipped [Philosopher's Stone] because I was being a weird snob about it – I was ten. Then by the time Prisoner of Azkaban was out, I remember my mum saying I should read them. We were going on holiday and she bought [Azkaban] for me, but she got me the adult covers of the first two novels because I was still being a snob.
The covers themselves are initially striking, but like most of Moss' work, there are many layers to see in what at first appears to be a more simple image The artist explains:
I like things to have more than one layer. The initial 'oh that's an attractive image' then it's got a secondary reveal when you look closer. It's something that I've always enjoyed doing. This is a world where things often seem quite mundane on the surface and then have a secondary reveal. I love coming up with those images because it makes me feel that no one's done this before – no one's seen something in this specific way.
Moss says that his favorite silhouettes to draw are Severus Snape and Professor Minerva McGonagall, simply because "they have the most interesting silhouettes." But as for his favorite cover, if you've seen the piece he did for Empire before, that's an easy one to guess:
Deathly Hallows is my favourite cover, because it's the image that has summed up Harry Potter in my mind for such a long time. The scar – it feels like the culmination of the entire series and that's the image that's been stuck in my head.
For a frame of reference, compare the new book cover (left) to the poster he made for Part I of the movie:
And since Moss is a fan, he even went out of his way to avoid spoilers for those who hadn't read the books before, especially one of the biggest spoilers in the whole series:
For Half-Blood Prince I thought maybe I should have a Snape cover but then that could be a horrible spoiler. Really it's the book; it's Dumbledore and Harry fighting off the Inferi. That's such a vibrant image from that book. Also it's nice to get Dumbledore on a cover.
The eBooks featuring these covers are available right now at all leading retailers worldwide and will be in the Pottermore Shop in 2016. But Moss has something else brewing over at Pottermore too:
That's part one of a project I've been working on with Pottermore. Part two sooooon.

— Olly Moss (@ollymoss) December 11, 2015
Could it be a new cover for Fantastic Beasts and Where to Find Them? After all, the film adaptation is coming next year (with the first trailer arriving next week), so there's no better time. Stay tuned to see what else Moss has in store for Harry Potter.