Where Can You See 'Star Wars: The Force Awakens' In 70mm Or IMAX 3D Laser Projection?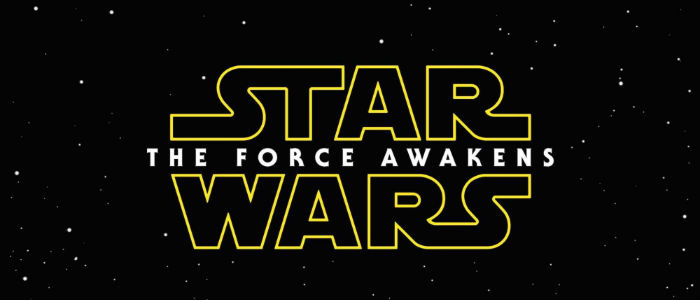 While director Quentin Tarantino had The Weinstein Company overhaul a bunch of theaters to be able to play his newest western The Hateful Eight in glorious 70mm for maximum effect, if you want to see Star Wars: The Force Awakens in that format, that's going to be much harder. In addition, if you want to see the film in the newest, praised format of IMAX 3D laser projection, you'll have an even harder time. But a list of the handful of theater showing the movie in these two preferred formats can be found below.
Director J.J. Abrams only shot one sequence in The Force Awakens on 70mm IMAX film stock, but that doesn't mean you shouldn't go out of your way to see it on a genuine IMAX screen that uses 70mm film. The filmmaker, cast and more recently talked about the process of shooting on IMAX in this new featurette:
However, as you may know, most of the IMAX theaters out there have only digital projectors or aren't the larger IMAX size (we call those LieMAX screens). So where can you see The Force Awakens on a genuine 70mm IMAX screen? Here's the list for North American and two international locations playing The Force Awakens 70mm (via io9):
McWane Center IMAX Dome Theatre – Birmingham, AL
IMAX, U.S. Space & Rocket Center – Huntsville, AL
Hackworth IMAX Dome, The Tech Museum – San Jose, CA
Museum of Discovery & Science AutoNation IMAX – Ft. Lauderdale, FL
IMAX Dome, Museum of Science & Industry – Tampa, FL
IMAX, Indiana State Museum – Indianapolis, IN
Blank IMAX Dome, Science Center of Iowa – Des Moines, IA
Branson's IMAX, Entertainment Complex – Branson, MO
St. Louis Science Center OMNIMAX Theatre – St. Louis, MO
Tuttleman IMAX, The Franklin Institute– Philadelphia, PA
Kramer IMAX, Saskatchewan Science Centre – Regina, Canada
Lockheed Martin IMAX, National Air & Space Museum, Washington DC
Fort Worth Museum of Science & History – Fort Worth, TX
LG IMAX, Darling Harbour – Sydney, Australia
The Science Museum – London, England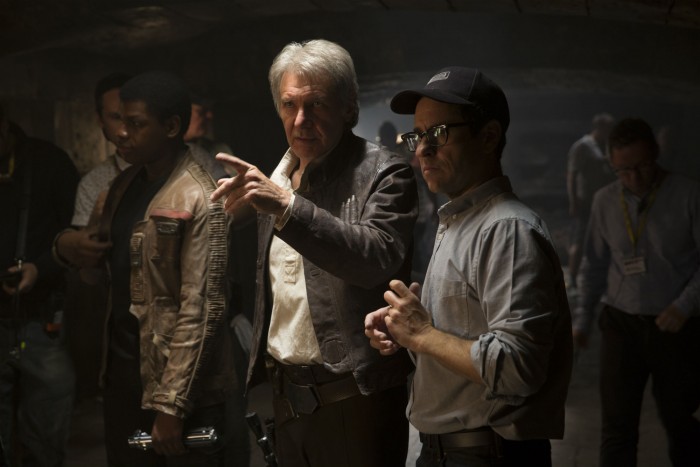 As for IMAX 3D laser projection, those theaters are going to be a little harder to come by. But if director J.J. Abrams is to be believed in his recent Q&A with The Associated Press, then it could be the best way to see it:
As someone who really hasn't been the most vocal advocate of 3D, the strangest thing happened to me on this. When I was watching the reels in 3D, there were a number of shots — and I know this sounds insane — that I hadn't understood in the three-dimensional space quite the way I did when I saw them in 3D. I actually felt that there were things that were playing better in 3D. I had never felt that before. And if people have access to a theater that has laser projection, it is shockingly better.
Abrams also adds, "You cannot compare a traditionally projected image with a laser image. The blacks are true blacks. It's almost as if you have to adjust to it." This is possible thanks to the six feet high, six feet deep and three feet wide double projectors which have about 100 lasers in each system shooting at about 800,000 tiny mirrors. This is how they can directly influence each pixel. If you need anymore convincing, check out our review of experiencing laser projected IMAX right here. And here's the short list of theaters in North America and internationally where you can experience The Force Awakens with laser projection:
TCL Chinese Theatres IMAX – Hollywood, CA
AMC Metreon 16 & IMAX – San Francisco, CA
AMC Universal CityWalk Stadium 19 & IMAX – Universal City, CA
Sunbrella IMAX 3D Theatre, Jordan's Furniture Reading – Reading, MA
Scotiabank Toronto & IMAX – Toronto, Canada
Airbus IMAX, Stephen F. Udvar-Hazy Center – Chantilly, VA
Boeing IMAX and the Pacific Science Center – Seattle, WA
IMAX, Melbourne Museum – Australia
Event Cinemas Queen Street IMAX – New Zealand
VOX Cinemas & IMAX – UAE
Cinestar Berlin & IMAX – Germany
Filmpalast AM ZKM IMAX – Germany
Empire Leicester Square IMAX – United Kingdom
Cineworld Sheffield & IMAX – United Kingdom
So there you have it. If for some reason you don't have tickets to see Star Wars: The Force Awakens yet, these might be the places you want to look into. Or if you've already got tickets and end up wanting to see the movie a second time in one of these preferred formats, now you know what you'll be going out of your way for.