Snikt, Bamf, Thwip: Every Poster From Mondo's New Marvel Gallery Show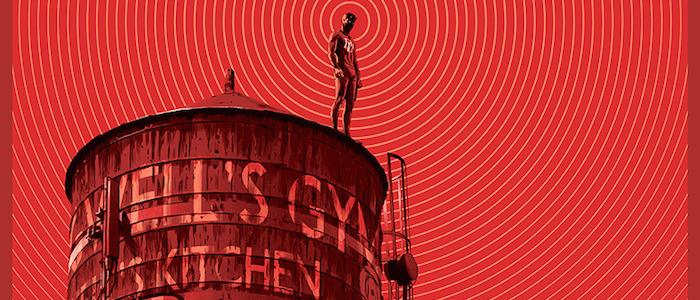 Mondo, the purveyor of the coolest geek-centric art, toys and apparel to ever sell out in seconds, have gone and put together a Marvel Comics gallery show. Located at the Mondo Gallery in Austin, Texas, Snikt. Bamf. Thwip: A Celebration of Marvel Comics is an art show for comic book fans of all tastes. Whether you want something traditional (there's Spider-Man aplenty!) or something a little off the beaten path (Hypno-Creature?!), there's a little something for everybody.
And we are pleased to present an exclusive look at every single poster premiering at the show's opening tonight. Check out the new Marvel Mondo Gallery after the jump.
This isn't the first time the Mondo Gallery has dedicated itself to comic book characters. Last year, artist Mike Mitchell masterminded a show that consisted almost entirely of profile portraits of Marvel superheroes and villains. For Batman's 75th anniversary, the Dark Knight of Gotham City received his own personal gallery event. However, this is the first time an entire superhero universe has been open to Mondo's stable of artists and the results are varied and spectacular.
Picking a favorites from the show is a difficult unfair task, Matthew Woodson's Daredevil print (titled "We Are Each Our Own Devil") is nothing short of spectacular. Both of Matt Taylor's posters, focusing on Thor and Loki, are just astonishing in concept and execution – it's impossible to imagine owning just one of the when they are such fantastic companion pieces. Gianmarco Magnani's Spider-Man print is also a joy, jammed with so much character and detail. Becky Cloonan's take on the Dark Phoenix makes you wish she'd draw an entire run starring the character. Oh, and We Buy Your Kids' lovelorn take on Thanos is a fantastically cheeky take on the all-powerful super villain.
Other characters highlighted at the show include Captain Marvel, Cloak and Dagger, Eternity, Nightcrawler, Spider-Gwen, the Hulk (in full Planet Hulk regalia), and Wolverine.
Snikt. Bamf. Thwip. will run from December 11 through December 19 at the Mondo Gallery located at 4115 Guadalupe in Austin, Texas. You can peruse a full gallery of every poster, complete with all of the necessary artist information, below.