The New 'Ghostbusters' Always Pays Its Debts, Casts Charles Dance In Mystery Role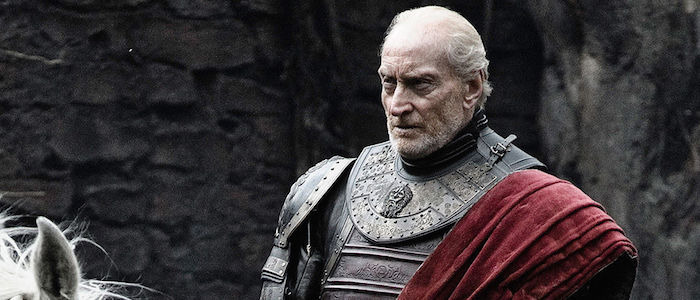 Paul Feig's upcoming Ghostbusters reboot may have finished filming, but we're still discovering new cast members. It seems that Charles Dance, the great British actor best known to the kids these days for his work as Tywin Lannister on Game of Thrones, is in the film in some capacity. But who's he playing? And how big is his role? And why is this the first we're hearing of it?
Hit the jump for more on the Ghostbusters Charles Dance casting.
The news comes to us via Inverse, who claim that representatives at Sony have confirmed Dance's involvement in the film but would not supply any additional details. (We still recommend the tiniest pinch of salt with this one, just in case). They go on to assume that he must be playing the villain of the film and that assumption certainly makes sense. Dance has been a go-to guy for villainy long before he was arranging Red Weddings on HBO. Ghostbusters wouldn't even be the first time he's played a bad guy in a major Hollywood action comedy. Remember him in Last Action Hero? Of course you do:
Although it was publicly announced that Neil Casey would be playing the villain of the new Ghostbusters, that casting left the internet scratching its collective head. Who? It wouldn't surprise us at all if he turned out to be a secondary villain working in service to a bad guy with a more recognizable face. Charles Dance's face, maybe? After all, it's not like scowling men with European accents who are used to wearing cool medieval armor are strangers to Ghostbusters lore.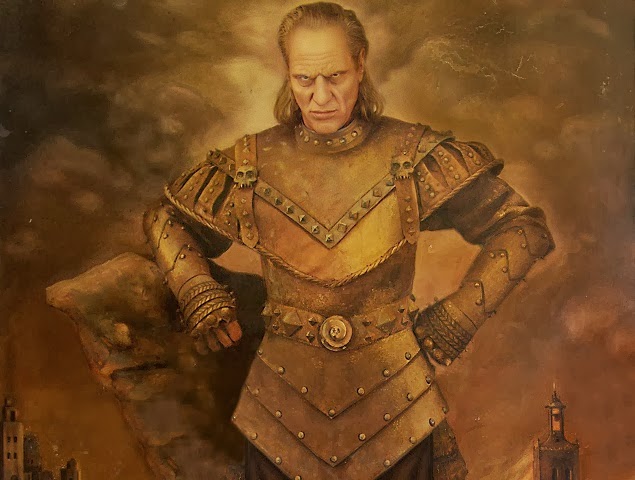 However, it's just as likely that Dance is just a cameo, a small appearance from a recognizable face that will surely earn a chuckle or two from people who recognize him. Dance could easily play a snobby university professor who turns his most up at the Ghostbusters. He could play the ghost of a snobby university professor who turns his nose up at the Ghostbusters. It's no secret that the new Ghostbusters is already full of cameos, so why not Charles Dance?
Ghostbusters, which was written by Feig and his The Heat collaborator Kate Dippold, is set to open July 15, 2016. The cast includes Kristen Wiig, Melissa McCarthy, Kate McKinnon, and Leslie Jones as the new team of Ghostbusters. Chris Hemsworth, Andy Garcia, Michael Kenneth Williams, Cecily Strong, Elizabeth Perkins, Matt Walsh and Toby Huss round out the rest of the cast.