Dan Harmon And 'Ready Player One' Author To Write For 'Mystery Science Theater 3000' Revival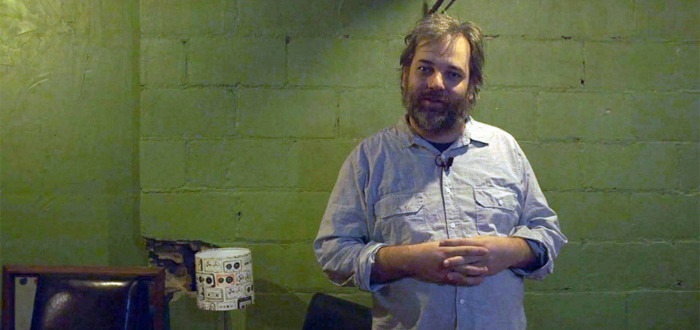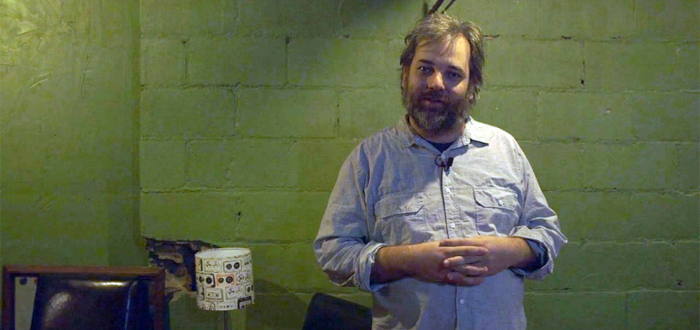 Today the Kickstarter for the revival of Mystery Science Theater 3000 crossed $4.4 million, guaranteeing that at least nine new episodes will be produced. Creator Joel Hodgson is hoping to reach $5.5 million in order to be able to make a full season of 12 episodes, but they only have two days left before the campaign ends this Friday. So get over to the page and donate!
If you need anymore convincing, today a crew of writers were announced, including Community creator and Rick and Morty co-creator Dan Harmon. And he's not the only cool scribe on board.
In addition to Dan Harmon writing Mystery Science Theater 3000 episodes, the other Rick and Morty co-creator Justin Roiland will be a guest writer along with Rob Schrab (The LEGO Movie Sequel), Nell Scovell (The Muppet Show), Ernest Cline (Ready Player One), Pat Rothfuss (The Name of the Wind), comedian Dana Gould, musical act Paul & Storm, and Robert Lopez (the EGOT-winning songwriter behind Frozen).
For fans who are looking forward to seeing some familiar talents get involved, The Wrap says returning crew members from the original run of the show will be composer Charlie Erickson, prop designer Beez McKeever, makeup artist Crist Ballas and writer Paul "Pitch" Chaplin. So it sounds like this won't be an entirely unrecognizable recreation of the show.
Previously it was announced that Patton Oswalt would be on the show as TV's Son of TV's Frank, the offspring of the character originally played by Frank Conniff, and nerd favorite actress Felicia Day would be on the show as new villain Kinga. Also on board are comedians Hampton Yount and Baron Vaughn voicing Crow and Tom Servo respectively, with Jonah Ray as the new human being forced to sit through some of the worst movies imaginable.
It's pretty impressive to see such rallying behind a show that started out as a public access show in Minneapolis in 1988. But it turned into a cult favorite after hitting the Sci-Fi Channel (before it became the hip Syfy) and Comedy Central, with 197 episodes to date. But this was truly a hilarious show, even if you're not a hardcore cinephile.
If MST3K hits the ultimate goal for this revival, there's likely some other cool announcements on the way, so tell your friends, donate a little money, and prepare for the return of one of the most fun television shows that cable ever had.