'Évolution' Trailer: Lucile Hadzihalilovic's Mysterious Thriller Looks Like The Next 'Under The Skin'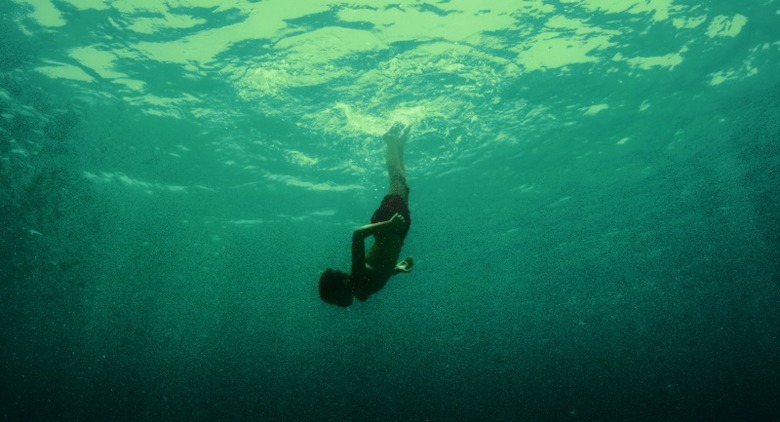 We've spent a lot of the past few weeks looking forward to the cinematic bounty that awaits us in 2016, from The Nice Guys to Batman v Superman: Dawn of Justice. But for those seeking slightly more exotic fare, we've got the first trailer for Évolution.
Directed by Lucile Hadzihalilovic (Innocence), Évolution unfolds on a mysterious island populated only by women and boys. There are some weird details — like those endless medical experiments — but it all seems normal enough to the kids until one boy, Nicholas (Max Brebant) starts to dig deeper. Watch the Evolution trailer after the jump.
This is technically the French Evolution trailer, but since there is really no dialogue in it, the language barrier shouldn't be a problem.
And you thought Star Wars was shrouded in mystery. What exactly is going on here? The Evolution trailer is reminiscent of recent arthouse thrillers like Veronika Franz and Severin Fiala's Goodnight Mommy, or especially Jonathan Glazer's excellent Under the Skin. Like the latter, the Evolution promo relies on a combination of weird imagery, discordant music, and the occasional shocking bit of violence to keep us off-kilter. We may not understand what's happening, but we know that whatever it is, it makes us uneasy.
Évolution premiered at TIFF and has been making the festival rounds since then. /Film friend and former editor Russ Fischer caught it at Fantastic Fest, and he had this to say about it:
This is a confident film, and despite the fact that it is not only unwilling to reveal all its mysteries, but perhaps not even entirely certain of the "answers," it lured me deep into its innards. After one viewing I'd be reluctant to claim that I know exactly what it all means, but even if I come around to thinking that Evolution is in fact one grand illusion I'll consider it time well spent. [...]
Evolution reminds me of other films I've seen, whether in the grey shadows that recall Jonathan Glazer or the shades of body horror that call up early David Cronenberg, but I've never seen a film quite like this one. This is a superb new cinematic folklore, the sort of stuff that can inspire dreams just as readily as nightmare.
Well, sign us up. And now for the bad news: Évolution doesn't yet have a U.S. release date.