Joe Hill's 'NOS4A2' Will Drain The Souls Of Your Children On AMC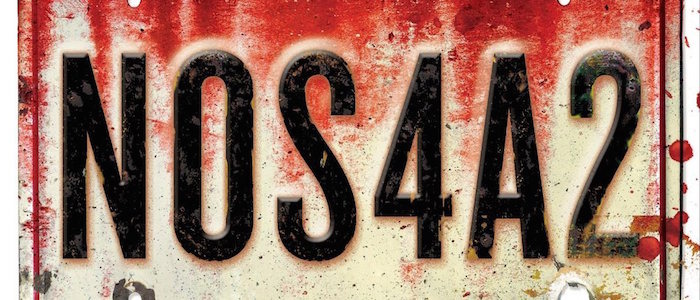 AMC is really doubling down on the "gruesome horror adaptation" thing. With The Walking Dead still shambling along and the adaptation of the sure-to-be-controversial Preacher waiting in the wings, the network has decided to adapt Joe Hill's excellent novel NOS4A2 into a series. That is one hell of a horror trifecta right there – nothing says AMC like flesh-eating carnage, blasphemous comic book adaptations, and shows about immortal creeps stealing the souls of innocent children.
Hit the jump for everything we currently know about the NOS4A2 TV series.
The news comes to us via Deadline, who report that AMC will produce the series alongside Tornante TV, the studio that is best known for Netflix's (truly great and why haven't you watched it?) BoJack Horseman. No talent is attached to write or produce the series, but the hunt is currently on for someone to spearhead everything.
NOS4A2 tells the story of Victoria "Vic" McQueen, whose encounter with a serial child abductor named Charlie Manx in 1986 changes her life forever. She has the psychic ability to find any lost object. He is an immortal monster who feeds off the souls of children by transporting them to a realm of his own creation dubbed "Christmasland." The novel leaps back and forth between two time periods, chronicling Vic's increasingly violent war with Manx as both a teenager and as an adult. The title of the book is a reference to Max's cheeky-but-creepy license plate, which only makes his already rare 1938 Rolls Royce Wraith stand out more.
This wouldn't be the first time Hill's work has been optioned. Daniel Radcliffe starred in Alexandre Aja's incredibly disappointing adaptation of Horns and a film version of Heart Shaped Box is being developed at Warner Bros. A TV pilot based on his fantastic (and now, finished) IDW comic book series Locke and Key, which was a collaboration with artist Gabriel Rodriguez, was shot but did not go to series. Here's a trailer for that abandoned pilot:
We honestly wish the best of luck to whomever takes on the task of bringing Hill's novel to television. This is not going to be an easy adaptation and extremely liberties will be taken with the source material to make it function in a serialized form. That's not necessarily a bad thing (a great show can spin off from this novel), but this isn't like Game of Thrones, where the showrunners have five books and thousands of pages of story to draw from. NOS4A2 is a single book with a very clear beginning, middle and end. The biggest issue will be that the novel starts sprinting to its insane conclusion around the halfway point. It's a terrifying, fast and brutal read that is almost all climax after a point. NOS4A2 reads like a great movie waiting to happen. At this point, it's hard to envision what a television adaptation of this material looks or feels like.
However, Hill has expanded the mythology of the series in other media, so it's entirely possible for the series to draw from that as well. If AMC needs more material, there's always the comic book prequel Wraith: Welcome to Christmasland, a standalone horror story that follows another group of Manx's victims.
Still, don't expect to hear anything concrete about this project until a writer is hired. We'll keep you posted.