Make Your Own X-Wing Pilot Helmet From 'Star Wars'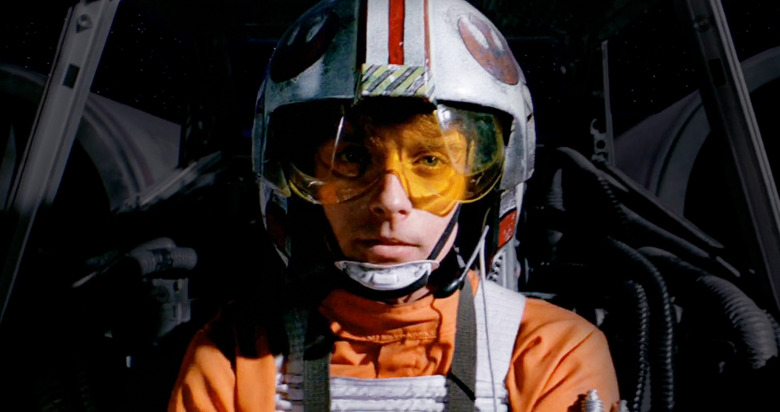 In case you haven't heard, there's a sparsely promoted movie coming out called Star Wars: The Force Awakens. We know this is late notice, but the movie comes out in less than two weeks, and apparently there are some people who want to get dressed up for the occasion like it's some big deal.
However, since it's the holidays, maybe you don't have the time to put some kind of complicated cosplay costume together, or you don't have a bunch of money lying around to buy an amazing costume for the occasion. Luckily DIY Prop Shop is here with some instructions on how to make your own X-Wing pilot helmet (specifically Luke Skywalker's) for about $22. Check it out!
Here's the guide from DIY Prop Shop at AWE me's YouTube channel:
Keep in mind that while the price point is cheap, it does require you to have some key tools lying around the house. But maybe you have a friend with some of these tools so you don't have to go buying anything too expensive. It's a cheap alternative to spending a good chunk of money on a more authentic helmet, and it doesn't look half-bad.
However, you'll probably want to check with your local theater about restrictions of Star Wars gear, because chains like AMC Theatres and Cinemark have certain restrictions that might keep you from bringing a lightsaber or blaster or wearing a mask. You shouldn't have a problem with this helmet though, so get the fleet together for your attack run.