'Togetherness' Season 2 Teaser: Mark Duplass Feels Good, But Doesn't Feel Great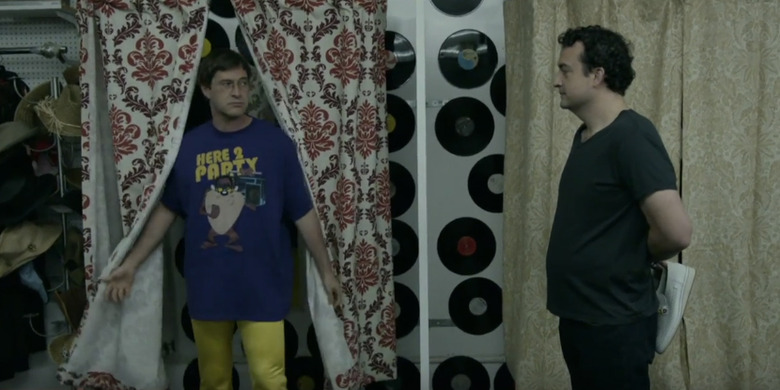 In addition to the return of Girls early next year in February, HBO's comedy series Togetherness is coming back for a second season. The show written, directed and executive produced by brothers Jay and Mark Duplass (Cyrus, Jeff Who Lives at Home) has been a critical darling for the cable network, and it also helps that the show is a hilarious and authentic portrayal of the struggles of both middle-age parents and single thirtysomethings.
Now the first Togetherness season 2 teaser has arrived with just a taste of what's in store for stars Mark Duplass, Melanie Lynskey, Amanda Peet, and Steve Zissis.
Here's the Togetherness season 2 teaser:
Since the first season of Togetherness ended on a bit of a cliffhanger that was bound to shake things up, we won't spoil it. Believe me, you'll be much happier if you go watch the first season yourself before February rolls around. After all, the first season is only eight episodes, so you can binge-watch four hours of television in no time.
But this teaser seems to indicate a shift in the relationship dynamic for at least two of our characters, and it continues to tease the unlikely romance between Peet and Zissis. However, since the show does bring some fantastic drama along with the comedy, the teaser doesn't really dive into the meat of the second season just yet. That will likely come with a full trailer as we get closer to the premiere.
Trust me when I say Togetherness is one of those shows you should take the time to watch, mostly because it's better than pretty much every family sitcom on television, and it depicts like in such a genuine manner. The second season of Togetherness premieres on February 21st, 2016, right after the fifth season premiere of Girls, which just debuted a full trailer last week.
Brett (Mark Duplass) and Michelle (Melanie Lynskey) are a married couple in their mid-late 30s struggling to adapt their relationship to the pressures of parenthood. Brett's best friend is Alex (Steve Zissis), an overweight, out-of-work actor debating if he still has a shot at being successful. Alex connects with Michelle's sister, Tina (Amanda Peet), a free spirit grappling with being single and getting older. Each adult fights to sustain his or her own passion without skirting responsibility. As the two couples find themselves living under one roof, 'Togetherness' explores the significance behind every day moments.