VOTD: Sleepy Skunk's 2015 Movie Trailer Mash-Up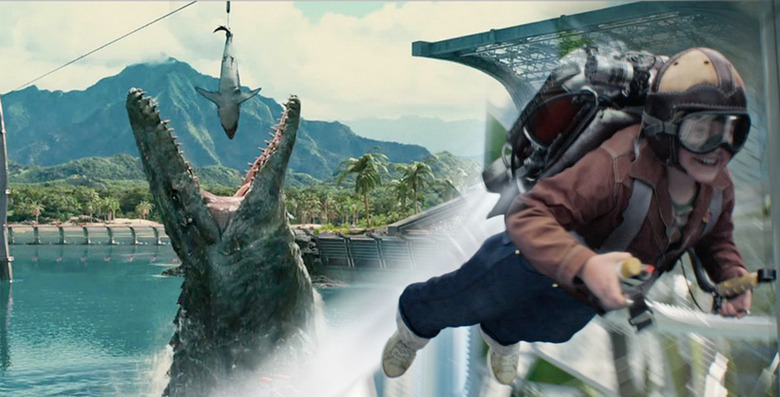 "You may be done with the past, but the past isn't done with you." Another day, another look back at this year in cinema. Following the 2015 Salute to Cinema and Final Cut 2015, we've got yet another retrospective video looking back at a bunch of movies from this year, and this one comes from a familiar name.
Sleepy Skunk has delivered the 2015 Movie Trailer Mash-Up, throwing together the like of Pawn Sacrifice, Inside Out, Tomorrowland, Tangerine, Mr. Holmes, Jurassic World and dozens more into a single video. Check it out! 
Here's the 2015 Movie Trailer Mash-Up straight from Sleepy Skunk:
If the name sounds familiar, that's because the editor previously delivered the Howard the Duck trailer remix that made the movie look like a Marvel Studios blockbuster in their cinematic universe, as well as The Avengers: Age of Ultron 1995 VHS trailer. Sleepy Skunk definitely knows how to cut together some cool videos.
My favorite thing about these kind of videos is how it throws every kind of movie together, and it just might get someone turned onto a movie that they might otherwise never have discovered. Sleepy Skunk is still working on a full list of all the movies, but you can get the full list eventually right here.
And if you like what you saw here, you can go back and see what he did for the past couple years with his 2014 Movie Trailer Mash-Up and 2013 Movie Trailer Mash-Up. We're likely to have more of these retrospective videos as the year winds down, so stay tuned.